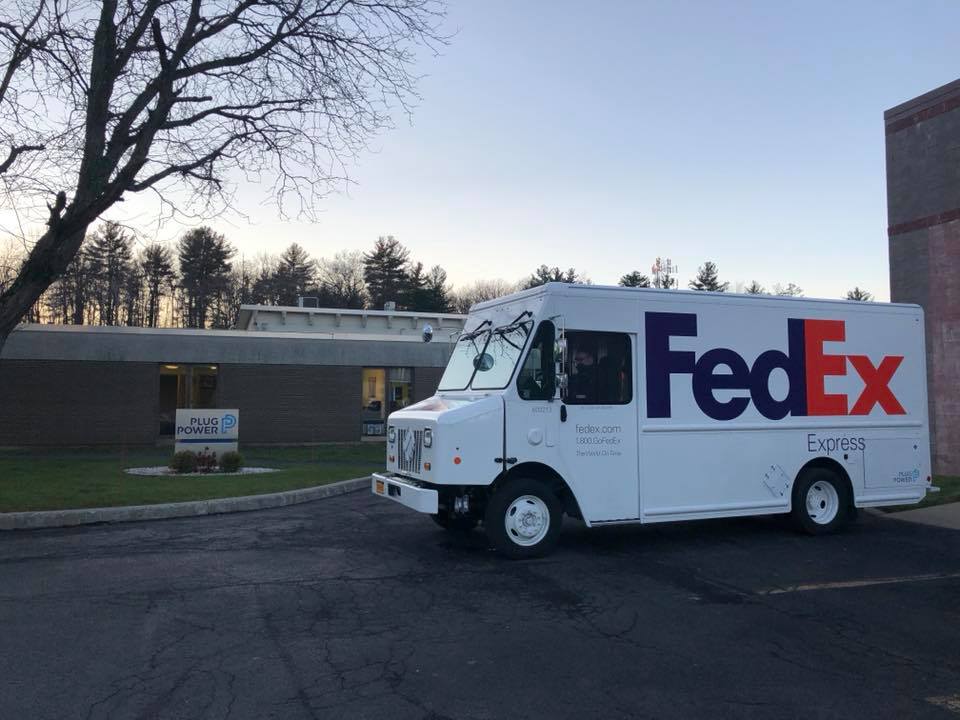 Over the last few months, the oil price has been steadily on the rise sparking concerns of inflationary rates that could touch a three year high. Morgan Stanley has predicted the cost of a barrel to go as high as $90 by 2020, which would spike the fuel expenses in the freight industry. The alternative to combustion engine trucks is their electric equivalents, made popular by companies like Tesla and by a global push towards reducing carbon footprint in the environment.
Though EVs look to be the answer, there is more to it than that meets the eye. For one, conventional EVs use lithium-ion batteries. The manufacturing process of lithium-ion batteries produces a significantly higher carbon footprint compared to combustion engine production and also uses the rare-earth metal cobalt – which is being dug out in African mines, where child labor is rampant. But the most significant caveat of all for a conventional EV is the charging time and the need to have a charging station on the highways that the trucks ply. For long-haul trucks, working with a conventional EV would be borderline impractical.
A far more viable alternative to an EV with a lithium-ion fuel cell, would be an EV that runs on hydrogen fuel. The advantage? Hydrogen fuel cells have the liberty of running without the need for staying put in a charging station every time the battery runs out in a conventional lithium-ion battery EV. All it needs is a refill, which typically takes as much time as it does to fill the tank of a combustion engine truck.
"The by-product of a hydrogen fuel cell is electricity, heat and clean water. It is like having a phone charger on a cell phone that does not have to be plugged into the wall. You can drive around while it is charging," said Larry Pitts, Director of Mechanical Design at Plug Power. The company primarily works on replacing lead-acid batteries in material handling situations such as forklifts and airport tuggers. The hydrogen fuel cell acts as a generator without a combustion engine, producing electricity without emissions.
Recently, Plug Power has partnered with FedEx and developed a hydrogen-powered delivery van in association with Workhorse Group, now deployed on a standard delivery route for the FedEx facility in New York. But the relationship with FedEx goes back a long way, back to the time when FedEx asked Plug Power to replace diesel run airport tuggers in their Memphis facility. It was the ties with FedEx that prompted the company to move from equipping indoor warehousing forklifts with hydrogen fuel cells to outdoor machinery like airport tuggers.
"FedEx has an enormous fleet of vehicles at that hub, and they ran outside on the tarmac of the airport. Part of our growth towards where we are, happened from us taking the warehouse application and putting it in airport tuggers. We have seen everything from desert conditions during the summer to winter and rain – all the conditions that you would see on roads in the North East," said Pitts.
Coming off with the success of the airport tugger, FedEx fancied its chances of building a delivery van along with Plug Power. The stakes were much higher on a delivery van, noted Pitts. "These vehicles that FedEx has out on the road hold a lot of important packages, and if anything happens to the vehicle, FedEx is going to get a lot of grief from its customers. So we had to build a lot of confidence with them through the airport program before getting to work on this," he said. The delivery van has now clocked over 4000 miles on the road, and the goal for Plug Power is to move to the next phase – manufacturing 20 trucks.
Looking back, the driver feedback from the van has been gratifying. Apart from the obvious benefits of a better pickup and a silent vehicle to drive around, the driver also threw in an interesting perspective – that he did not smell of diesel at the end of the day, and felt like he was "driving a golf cart."
Hydrogen-fuel batteries are the future, as the element in itself is the most abundant one in the known universe. Plug Power's ProGen fuel cell increases the range of the vehicle by 166% over battery power alone, allowing it to operate for 160 miles per delivery cycle before returning to be refueled.
"If we find a way to make hydrogen our fuel, it is not just Plug Power that wins, but humanity wins on that one. That is a very big deal," said Pitts. "For a very reasonable cost that pays itself back quickly, we installed the fuelling station dispenser, so that liquid hydrogen can be delivered to the site. We make it easy for anyone to use this technology."
Pitts explained that the idea was to increase productivity while reducing the carbon footprint of driving a truck. "By using our ProGen fuel cell, they would gain the all the time they usually spend in charging batteries. And also, it does not drop off like most electric motors – like a cordless drill or a fishing throwing motor – where they start to slow down after a while, and you need to charge them. Ours is constant charging, so there is constant power the entire time," he said.
Plug Power has over 20,000 vehicles running its systems, right from forklifts in warehouses to tuggers in airports – and now FedEx delivery vans. Apart from FedEx, the company has high profile customers like Walmart, Amazon, Home Depot, BMW, and Mercedes, to name a few. "These companies are working with us not only because it is environmentally effective, but because they see an increase in productivity," said Pitts. "The fact that there are no emissions is kind of like having your cake and eating it too."