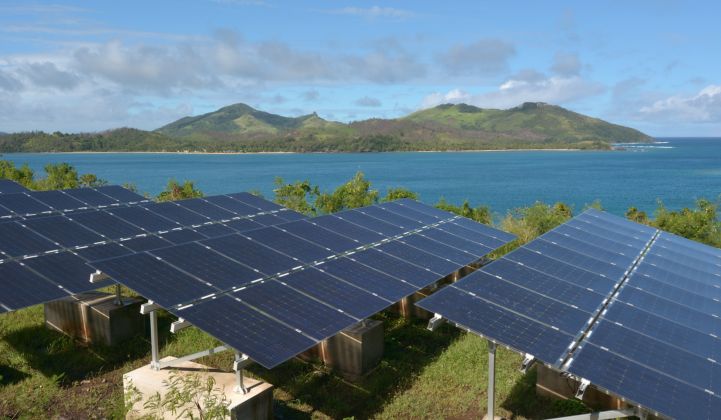 A proposed solar-powered hydrogen storage facility has work to do to back up its big claims.
Hydrogène de France (HDF) Energy's French Western Guiana Power Plant would couple a 55-megawatt solar farm with hydrogen storage to deliver steady, clean power at any time of day. This process is supported by secondary storage in batteries.
The €90 million ($105 million) plant would generate a fixed electrical output of 10 megawatts in the daytime and 3 megawatts during the night, adding up to 140 megawatt-hours per day.
Despite the modest size of that instantaneous output, HDF grandly claimed in its press release that the plant "is expected to revolutionize the energy sector and mark the start of a new era in energy delivery."
Elsewhere in the release, the company hailed its project as "the world's largest power station," which is plainly wrong when compared to any number of power plants producing in the hundreds of megawatts or higher, not to mention existing storage facilities with greater capacity. A spokesperson clarified that the other plants don't use hydrogen storage, altering the claim.