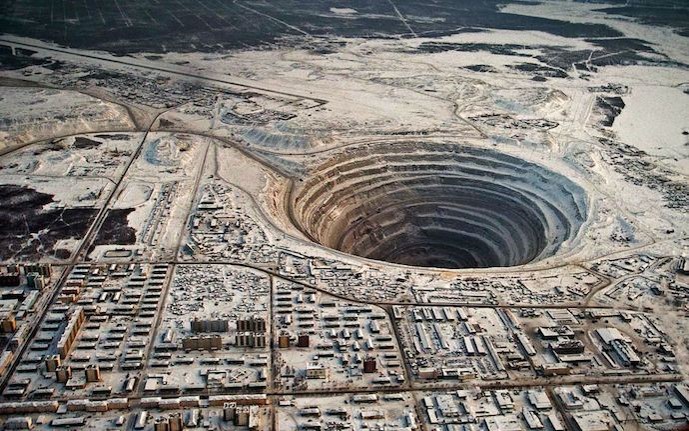 What was last year's "next big thing" has been pushed out of the investor limelight by cobalt, another key metallic input to the electric vehicle (EV) revolution and one with an even more troubled supply profile.
Lithium prices have also been taking a breather after their meteoric rise over the 2015-2017 period.
The lithium supply chain is currently absorbing a wave of new production, much of it coming from hard-rock miners in Australia.
Some analysts are now forecasting a surplus of lithium over the next two years.
Fears of future shortfall, meanwhile, have been damped by the prospect of much higher production in Chile, which sits on the world's lithium mother-lode in the form of the brine lakes in the Atacama Desert.
Chile was the world's largest lithium producer in 2016 and has the largest known reserves in the world, according to the United States Geological Survey (USGS).
It also has ambitious plans to capitalise on its geological good fortune by building out a downstream processing and battery industry.
However, both Chilean aspirations and future global supply stability are beholden to a battle for control of the country's biggest producer, SQM.
THE MAN WHO WOULD BE LITHIUM KING
The news on Jan. 17 that SQM had received permission to lift its production capacity to 216,000 tonnes per year through 2025 sent a chill wind through the lithium investment space.
The Global X Lithium and Battery Tech exchange traded fund tumbled from over $40 to $35 in the following days. It has still not recovered its previous poise, last trading at $34.25.
Never mind that SQM will take years to translate higher quotas into higher production. The news acted as a reality check that Chile has massively untapped lithium potential.
The announcement of higher production quotas was the result of a peace deal between SQM and Corfo, the Chilean government agency that licences and controls the country's lithium output.
The two entities had been locked in an acrimonious stand-off for many years.
At one level the dispute was conventionally commercial, Corfo accusing SQM of underpaying royalties.
At a more fundamental level it was about the role of one man, Julio Ponce, former SQM chairman and probably its largest shareholder.
"Probably" because SQM's own accounts refer to "Mr Julio Ponce Lerou and related persons" holding a 29.97 percent stake via three complex, intertwined investment vehicle chains.
Just about any media reference to Julio Ponce includes the word "controversial".
In a country still haunted by the years of military rule, the man who was General Pinochet's son-in-law and used that position to become first the government's representative on the SQM board and then its major shareholder in the privatisation process of the 1980s is, well, a controversial figure.
Moreover, by forming a shareholder coalition with Japan's Kowa Group, he has been accused, not least by Corfo, of running SQM as a private fiefdom.
SQM has over recent years been bombarded with allegations related to its corporate governance, part of a drawn-out war of attrition to wrest the company from Julio Ponce's control.
A battle was won with last July's redrawing of the voting rights on the SQM board, effectively ending Julio Ponce's grip on board decisions.
And the war seemed to be over with the January agreement between Corfo and SQM, the latter's increased quotas linked to "an obligation … to strengthen its corporate governance", including the appointment of two independent directors.
Julio Ponce, however, seems in no mood to step quietly into the background.
He and his brother Eugenio Ponce, also a former SQM chairman, have just been appointed as advisors to the board.
BATTLE FOR CONTROL
The appointments have not gone down well with the Chilean authorities, the country's finance minister Felipe Larrain describing them as "imprudent".
"We need to check whether it's a violation of the contract or the spirit of the contract from the government's point of view," he said, referring to the January deal with Corfo.
His pledge to "protect the interests of the Chilean state" is a sign that the interests of state and the country's foremost lithium producer are not yet conjoined.
Just to add extra spice to this board room drama is the presence of China's Tianqi Lithium, currently kicking its heels waiting for approval to buy a near quarter stake in SQM.
The purchase of the stake from Canada's Nutrien must get the sign-off from Chile's National Economic Prosecutor's office, known by its Spanish initials FNE.
FNE is a small agency with just 115 staff and a current head prosecutor who is about to step down in August, which means a highly uncertain timeline before it approves the deal or launches a full investigation.
MARKET CALM … FOR NOW
You won't see any impact of these convoluted Chilean politics on the lithium price.
There isn't, yet, an exchange-traded lithium contract through which investors can place their bets on the outcome of the Santiago stand-off.
Rather, prices track physical supply-demand cycles, which means that right now the price of larger transactions is holding steady and the Chinese spot price is edging lower, according to Metal Bulletin.
The Chinese average spot price last month was $21.38 per kilogram, down from over $26.00 at the end of last year.
The easier tone reflects the wave of new production coming from Australian producers and the processing adjustments needed to treat their hard-rock product, according to MB ("Battery Raw Material Market Tracker", May 29, 2018).
It is forecasting lithium supply to exceed demand both this year and next but expects limited downside to pricing. With no market of last resort to deliver to, excess material will simply be soaked up by an expanding battery supply chain.
Because everyone now knows that the lithium story has only just begun and that the EV revolution is still only building momentum.
Supply has reacted, belatedly, to the first-wave demand impulse from battery-makers.
It will need to react again as the second demand wave builds.
Chile has a starring role to play in that second act. But if it is going to live up to its billing, it's going to have to sort out who really controls SQM.