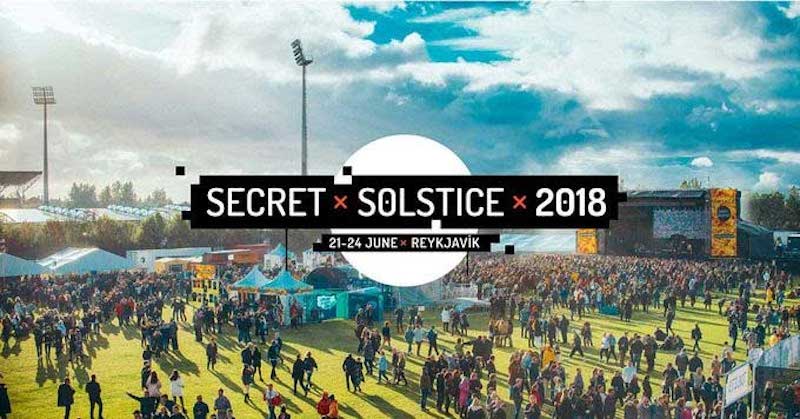 Taking place in just over two weeks, this year's Secret Solstice will cement itself as one of the world's greenest festivals. Event organisers have put in place a series of environmentally friendly measures for 2018, the biggest being the use of 100% geothermal energy to power the festival.
Moving away from a reliance on fossil fuel generators, the festival will instead tap into Iceland's National Grid, which turns water heated by molten rock under the Earth's surface into geothermal energy. The festival will also join this year's trend and enact a total ban of plastic straws on-site to cut its impact on the environment.
This year will also see the return of the festival's partnership with dance music live streaming video service Be-At.TV. The platform will stream select DJ sets from the HEL stage as well as Lee Burridge's All Day I Dream set on 22 June. Viewers will be able to watch via mobile, desktop or smart television anywhere in the world in high definition audio and video. Fans looking to catch more of the festival can also find J Hus' set on Rinse. FM on 24 June.
As well as its new green initiatives, the festival will also introduce its first Red Bull silent disco and the use of RFID bands. Additionally, for the first time in the festival's five year history, the event will fall during the FIFA World Cup. Fans wishing to keep up with the score will be able to attend its special live screening party of Iceland's match against Nigeria.
On top of being one of the world's greenest festivals, Secret Solstice also stands out as being one of the world's most luxurious – for a price. This year will see the return of the highly prized $1 million ticket, which offers six festival goers private jet travel from anywhere on the planet, exclusive parties and luxury accommodation.