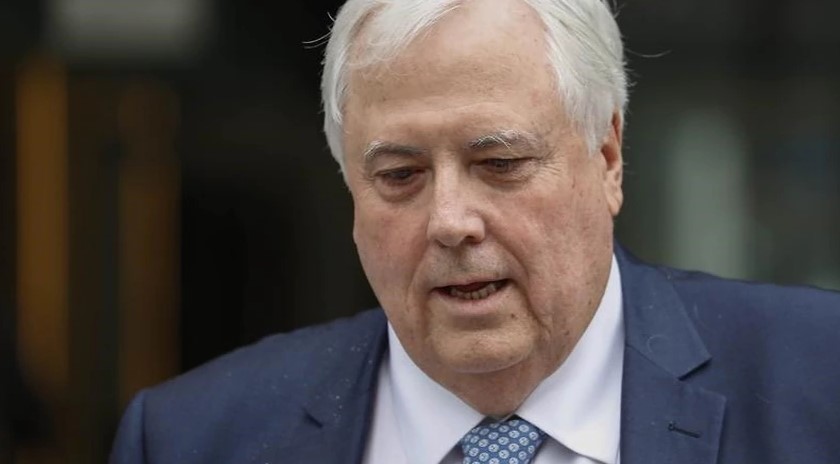 Clive Palmer claims his companies stand to make $6 billion from cobalt in discarded mining waste, which he'll process at his mothballed Townsville nickel refinery.
The former federal MP says he's already installed a cobalt refinery at the Townsville plant where 800 workers lost their jobs when his Queensland Nickel business collapsed in 2016.
Tests have shown high cobalt levels in waste ore, that was initially mined for nickel.
An estimated 69,000 tonnes exists and at $90,000 a tonne, Mr Palmer says his companies are sitting on a multi-billion dollar asset.
Mr Palmer promised jobs and investment for Townsville, with cobalt to be processed at the Townsville plant for at least seven years and shipped out through Brisbane.
"This is good news for Townsville," said Mr Palmer, who's attempting to resurrect his eponymous political party amid a long-running legal fight with Queensland Nickel liquidators.
"In the last two years despite repeated attacks, I have continued to invest millions of dollars in Townsville to maintain the refinery and employ people off-site to carry out that task. It has been worthwhile."
Mr Palmer also said a group of foreign companies and investors had offered to buy the Townsville refinery, but he rejected them because he wanted it to "remain a Queensland operation".
"My family has a strong commitment to the people of North Queensland and that commitment was not diminished by the lies the politicians told and the crash in nickel prices in 2015."
Home Affairs Minister Peter Dutton said Mr Palmer had created huge problems in Townsville and he needed to make amends.
"People are owed money and I think Clive needs to deal with the past before he starts splashing out money into the future," he told Sydney radio 2GB.
"Obviously, he's cashed up again and he's looking for causes. I don't understand it – is he after attention? It's hard to comprehend what his game is."
Mr Dutton said voters should remember Mr Palmer's nephew was Clive Mensink, the sole registered director of Queensland Nickel when it folded with huge debts.
Mr Mensink has repeatedly refused to return to Australia to answer questions in court about how the company was run before it went belly up.
"His nephew Clive Mensink used to be a perennial candidate. He's now in disguise in Europe somewhere," Mr Dutton said.
He said Mr Palmer might have other relatives who wanted to run for his Palmer United Party.
"But it's hard to understand why somebody would run for him otherwise."
More than $200 million of Mr Palmer's personal assets and more than $340 million in assets held by Palmer-related companies have been frozen while liquidators try to recover money owed to creditors.