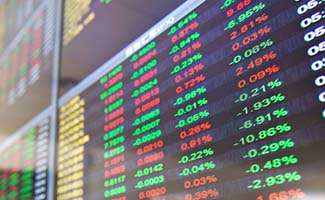 Every week, Tracey Ryniec, the editor of Zacks Value Investor portfolio service , shares some of her top value investing tips and stock picks.
The NASDAQ has broken out to new all-time highs once again.
That means that the financial media is, once again, dredging up the ghosts of investing past: specifically, the 1999 highs.
There is also a lot of talk about how "desperate" value investors are and that they are throwing in the towel and buying growth stocks.
But there are plenty of value stocks to buy and some have been big winners in 2018. In fact, they've outperformed most of the FANG stocks: Amazon, Apple, Netflix, Alphabet and Facebook.
What are these unicorns?
5 Value Stocks Crushing it in 2018
1. Micron MU is one of the hottest stocks of the past 18 months. Yes, it's been on the podcast about 80% of the time. But even though shares are up 36% year-to-date, which beats the year-to-date return of Apple, Alphabet and Facebook, they still trade with a forward P/E of 5. It's still dirt cheap.
2. Macy's M was featured on a Value Investor podcast earlier in 2018. While shares have soared over 50% in 2018, they are still cheap with a forward P/E of 9.6. The dividend is also still juicy, yielding 4%.
3. BG Staffing BGSF is a micro-cap staffing company specializing in IT and accounting placements. It has a forward PE of 13.8. The dividend is huge, at 6.3%. Shares are up over 20% year-to-date as the employment market remains hot.
4. Weight Watchers WTW has soared for 18 months. In early 2017, it was trading at 14x. Now, with shares up 80% year-to-date, it's trading at 27x. But the hottest FANG stock, Netflix, is trading at 125x.
5. Occidental Petroleum OXY is expected to see earnings soar 362% in 2018. Given the earnings growth, the shares are attractively valued. It never cut its dividend, even during the dark times. It still yields 3.6%.
All five of these stocks are out performing some, if not most, of the FANG stocks. In spite of Netflix's incredible 82% gain year-to-date, some of the FANG stocks are seeing average returns, at best.
Alphabet, for instance, is up "just" 6.9% year-to-date.
And Macy's is getting its revenge on Amazon on Wall Street this year. It is out performing Amazon so far in 2018 with Macy's up over 50% and Amazon up 42%.
What else should you know about value stocks versus growth stocks in 2018?
Tune into this week's podcast to find out.
Will You Make a Fortune on the Shift to Electric Cars?
Here's another stock idea to consider. Much like petroleum 150 years ago, lithium power may soon shake the world, creating millionaires and reshaping geo-politics. Soon electric vehicles (EVs) may be cheaper than gas guzzlers. Some are already reaching 265 miles on a single charge.
With battery prices plummeting and charging stations set to multiply, one company stands out as the #1 stock to buy according to Zacks research.
It's not the one you think.