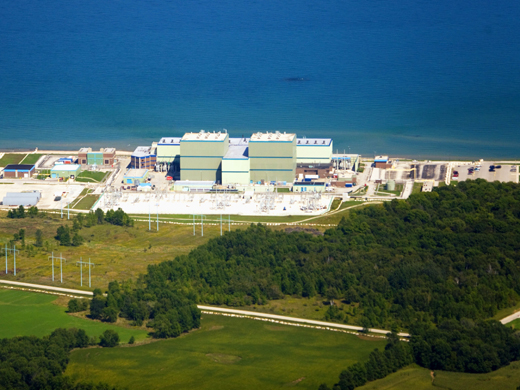 NextEra Energy's subsidiary, Florida Power & Light Company ("FPL") received an approval from The Florida Public Service Commission to buy the City of Vero Beach's electric utility system. This transaction is expected to be completed within Oct 1 and increase the existing customer base of FPL by 35,000.
This purchase will be immediately beneficial for the existing City of Vero Beach utility customers. FPL's typical 1,000-kWh residential customer bill is still 20% lower than the City of Vero Beach customers. So, the electric utility customers of the City of Vero Beach will find their utility bills dropping post Oct 1, when they will become FPL customers.
Increasing Usage of Clean Sources
NextEra Energy has plans to invest more than $40 billion in new infrastructure investments through 2020, which will not only help to produce more clean energy but also increase the reliability of its services.
In addition to producing higher volume of electricity from renewable sources, NextEra Energy has more than 100 megawatt (MW) of batteries with energy storage systems in operation, making it available to users when they need. Batteries help to store electricity when energy demand is low and supply when energy demand is high.
The battery storage devices will support the grid and further enhance the importance of renewable sources production in the total generation mix.
Planned Investment
NextEra Energy's investments will be directed to modernize and strengthen the existing infrastructure of the company, enabling it to serve its expanding customer base more effectively.
Out of the total planned capital expenditure, FPL projects total capital deployment of $17.5-$19.0 billion from the 2017-2020 time period in various projects. The new investments in natural gas fueled the projects to lower its carbon footprint.
NextEra Energy's 1,750 MW Okeechobee Clean Energy Center, a power-generating facility fueled by natural gas is on schedule and within budget. The project, expected to begin operation from mid-2019, will help the company meet the increasing demand for power in Florida. In addition, the new 1,200-MW FPL Dania Beach Clean Energy Center will be fueled by clean-burning natural gas. The facility is expected to begin operation by mid-2022.
These clean generation units will help the company to serve its expanding customer base more efficiently. FPL serves nearly 5 million customers in the sunshine state. It served 53,000 more customers in first-quarter 2018 than the year-ago level.
Consolidation in the Utility Space
Dominion Energy and SCANA Corporation are in a merger deal, which is expected to be completed by 2018 end, subject to approval by the regulatory commission. Per the agreement, each stockholder of SCANA is likely to get 0.669 shares of Dominion Energy. Considering the assumption of SCANA's huge debt load, — $6.9 billion as of Dec 31, 2017 — the transaction is roughly worth $14.6 billion. Post the completion of the deal, the merged entity will have a wide customer base of around 6.5 million.
Price Movement
NextEra Energy has returned 11.7% in the past 12 months against its industry's decline of 8.7%.