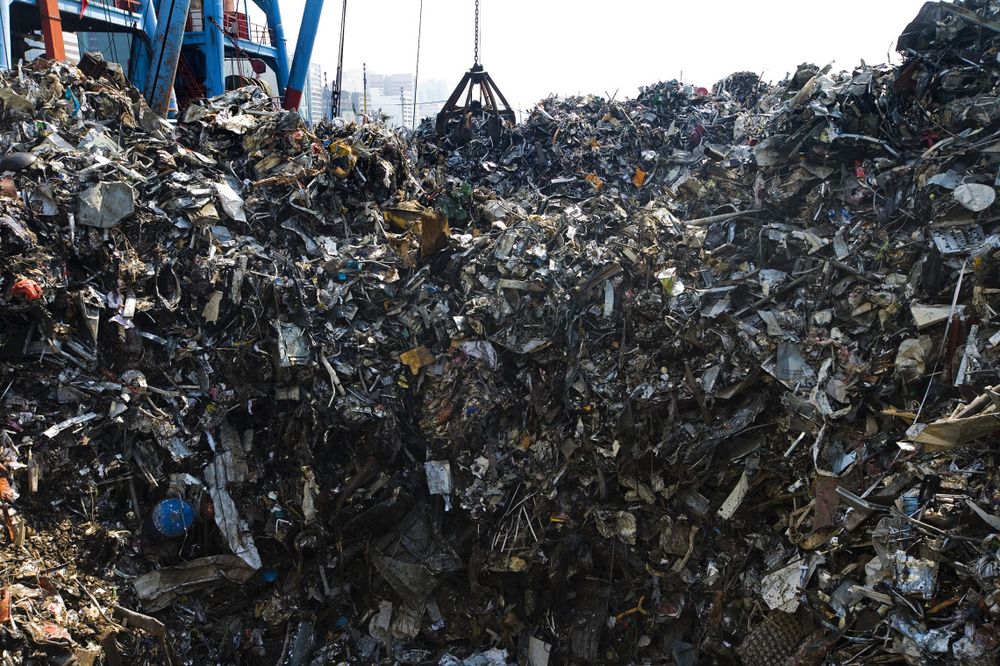 China has detained 245 people after a nationwide raid of gangs suspected of illegally selling more than 2.4 million metric tons of steel scrap to buyers across Southeast Asia.
Chinese authorities carried out multiple raids starting Monday morning after an investigation into unusual activity unearthed a network that was shipping scrap without fully paying the 40 percent export duty, the General Administration of Customs said in a statement Wednesday. Some 65 gangs were targeted and the value of the goods is estimated at 4.8 billion yuan ($750 million).
"Customs authorities noticed a sudden increase in the volume of iron and steel scrap exports over a period of time, which triggered major suspicion regarding low-priced smuggling of exports involving many locations," the statement said.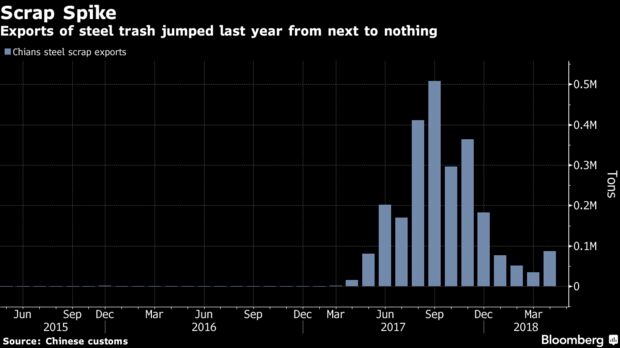 After investigating, customs police moved to break up the ring, which they believe was coordinated by a Chinese company and a Thai company, the statement said. Neither firm was named.
The action on steel scrap follows on the heels of a case last month that saw 137 people detained — including an employee of Swiss trading giant Glencore Plc — amid allegations of improper imports of waste products, part of broader environmental protections being enforced by China.
Recycling Ideas
Authorities linked the steel scrap crackdown to China's environmental campaign, noting that the export tax was intended to retain scrap for recycling and use in the domestic steel industry.
"Steel scrap is the only substitute for iron ore in the manufacturing of steel products," the statement said. "The fullest use of iron and steel scrap is not only a necessity to break down resource bottlenecks and build a resource-saving and environment-friendly society, but also an important way to reduce carbon emissions and alleviate the dependence on iron ore."
China's shipments of steel scrap climbed from almost nothing in 2016 to about 2.2 million tons last year, according to customs data. The surge followed a government clampdown on illegal, low-tech plants using scrap to make lesser quality steel. The authorities are now encouraging China's steel industry to shift to electric arc furnaces, a type of scrap-based steel-making that accounts for most output in the U.S. and Europe.