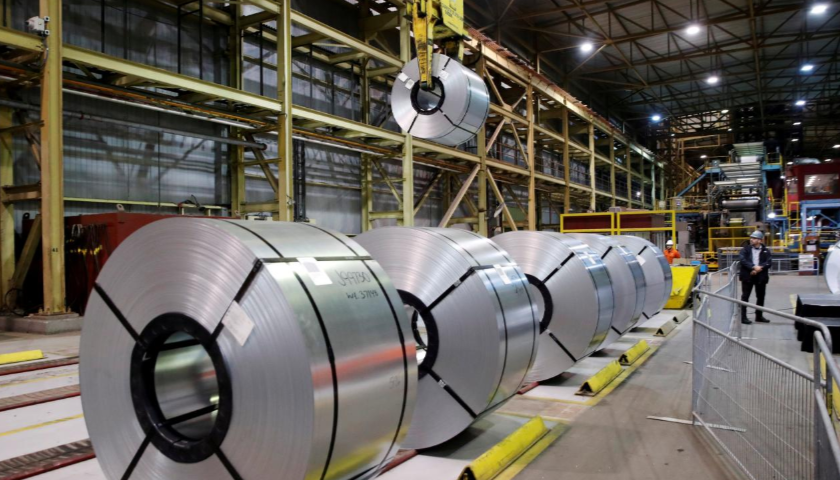 Canada's cabinet on Monday discussed how to protect the domestic steel and aluminum industry from U.S. tariffs, just hours ahead of a scheduled meeting between Prime Minister Justin Trudeau and domestic industry leaders.
U.S. President Donald Trump last week unveiled a 25 percent tariff on Canadian steel and a 10 percent tariff on aluminum, citing national security reasons. Trudeau denounced the move.
A source familiar with the matter said the tariffs would be discussed as ministers opened a meeting at 0930 eastern time (1330 GMT). A spokesman for Trudeau declined to comment on what steps the cabinet might take.
This weekend, Foreign Minister Chrystia Freeland said Ottawa was mulling an aid package which could be similar to the support for softwood lumber producers that Ottawa unveiled in June 2017 after Washington imposed tariffs.
Trudeau is due to meet members of the Canadian Steel Producers Association at 1230 ET.
Canada is the No. 1 steel exporter to the United States. Some 84 percent of its steel exports, worth C$9.0 billion ($6.97 billion), were sent south last year, according to Statistics Canada.
It accounts for about 22,000 direct jobs and supports 100,000 jobs indirectly, said the Canadian Steel Producers Association.
Canada retaliated against the steel and aluminum tariffs by proposing tariff on C$16.6 billion worth of U.S. exports and said it would challenge the U.S. move through the North American Free Trade Agreement and the World Trade Organization.
Trade ties between Canada and the United States have soured since Trump took power in January 2017.
In June 2017, Ottawa announced an C$867 million package for softwood lumber producers.
Freeland said the government was pondering whether to do the same for steel and aluminum producers.
"It is something that we are in intense discussion with the industry, with unions and with the provinces about," Freeland told the Canadian Broadcasting Corp. in an interview aired on Saturday when asked about a possible aid package.
"It was very important for the government to stand up for the (lumber) industry … in the face of unfair tariffs and I want to assure the workers of the steel and aluminum industries, and companies in those industries, that the government of Canada will support them," added Freeland, who gave no details.