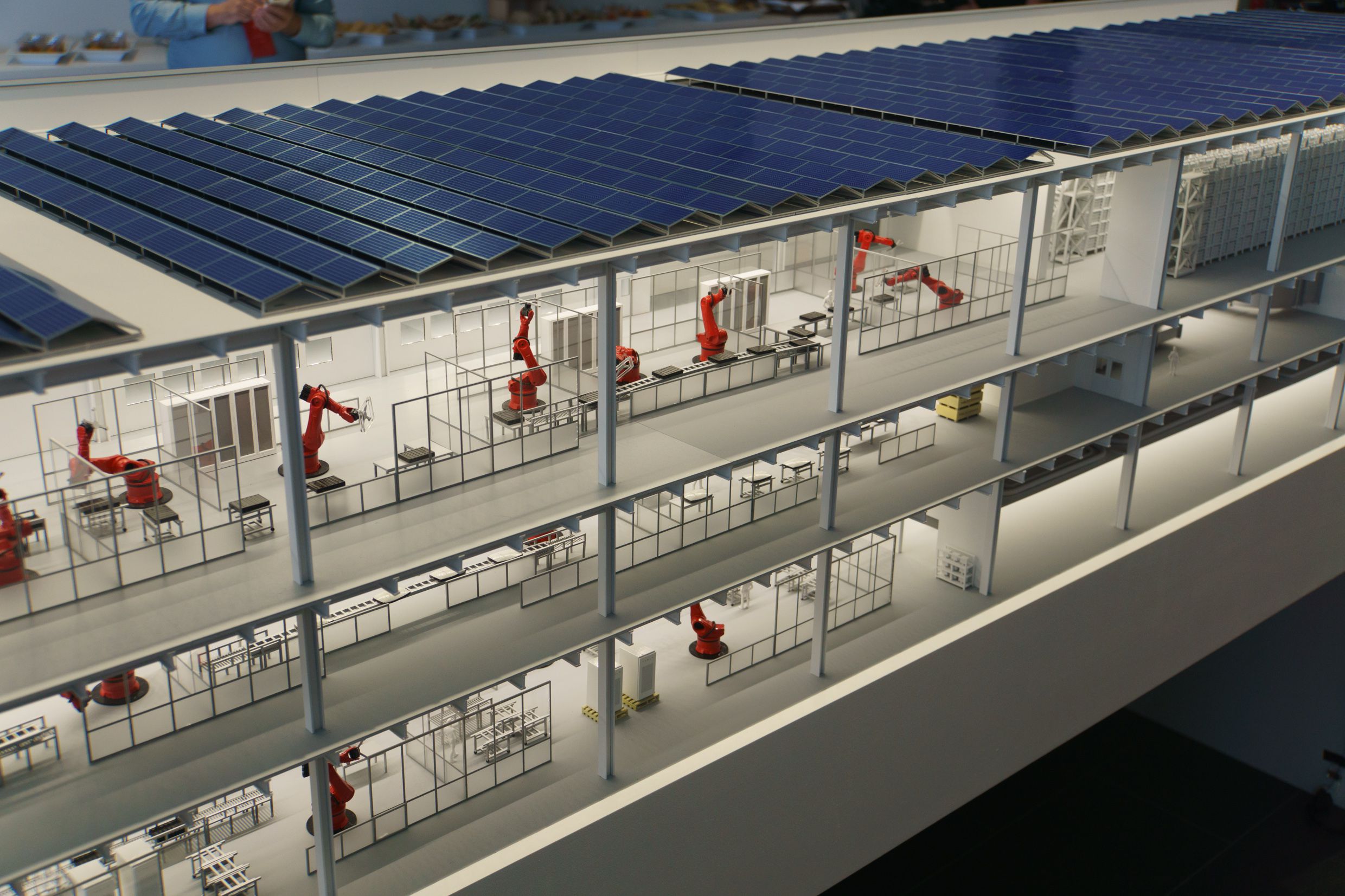 Tesla is allegedly pulling out all the stops in an effort to remove every possible roadblock that could stymie Model 3 production.
Tesla has flown six planes' worth of battery production equipment from Europe in order to bolster efforts at its Gigafactory plant in Nevada, Reuters reports, citing people familiar with the matter. CEO Elon Musk has claimed in the past that improvements in battery production will provide a solid boost to the Model 3's production efforts.
It's an interesting move in that this much equipment is not traditionally shipped by air, which, while faster than boats, is definitely more expensive. Sources told Reuters that "money seems to be no obstacle" at the moment. The shipments reportedly begun arriving last week, and they're now being adjusted to run in Nevada. Tesla is still burning cash each quarter, but Musk believes the company will make its move from red ink to black in the third quarter of this year as Model 3 production increases.
Tesla did not immediately return a request for comment, but it declined to comment to Reuters.
Automakers traditionally ship by boat, but they establish lines months before production kicks off, but Tesla doesn't have the luxury of time. It's already pushed back certain production targets a couple times, and it's held firm to the belief that it will produce 5,000 Model 3s per week by the end of the second quarter, although the new Gigafactory line is not reportedly required to achieve said numbers.
Tesla places the blame for part of its manufacturing woes on outside suppliers. Two of Gigafactory's four battery production zones were originally given to subcontractors, and Musk said in a February conference call that some of its subcontractors' efforts didn't work out as planned. In a May email, Musk promised to pare down the company's reliance on outside companies.