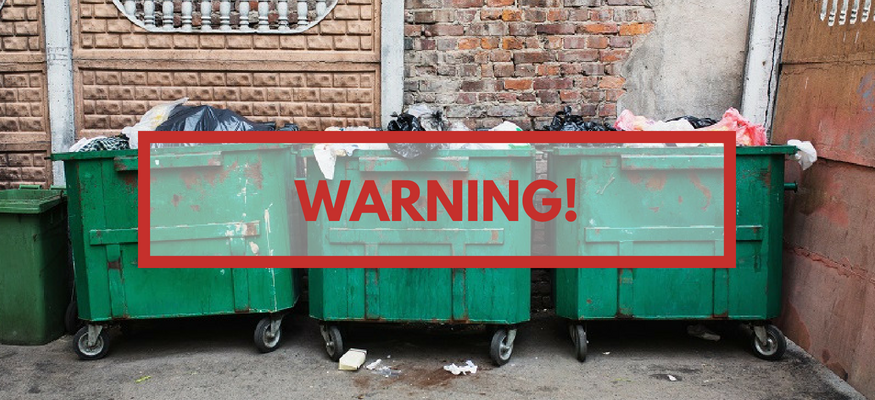 We have a special warning about the lithium-ion batteries that power electronic devices like smartphones, laptops, digital cameras and even cordless power tools.
Did you know that if you don't dispose of them properly, it could lead to a fire or explosion? It's really happening…
Discarded lithium-ion batteries pose a fire risk! Here's where to recycle them
USA Today recently looked into this issue and reports that someone threw out a lithium-ion battery that ignited a five-alarm fire at a recycling facility in New York City earlier this year.
Call2Recycle is on a mission to educate Americans on the proper way to dispose of rechargeable batteries. It has a network of 14,000 public collection sites across the country.
The key thing to remember is that you should never dispose of a lithium-ion battery in your regular trash or recycling bin.
Call2Recycle's website says there's a public drop-off location within 10 miles of more than 87% of people living in the United States — and it's 100% free to consumers.
The rechargeable battery program is funded by major product and battery manufacturers worldwide.
We used to search tool on Call2Recycle's website and found multiple locations in the Atlanta area. They included The Home Depot, Lowe's and Ace Hardware stores. Best Buy also accepts rechargeable batteries for recycling.
A recent Nielsen study commissioned by Call2Recycle found that 15% of consumers threw away some or all of their rechargeable batteries, which is why it's so important to spread the word about the fire danger.
Here's a full list of the rechargeable batteries that you can bring to one of the drop-off locations:
All rechargeable batteries weighing up to 11 lbs. (5 kg) each, including Nickel Cadmium (Ni-Cd), Nickel Metal Hydride (Ni-MH), Lithium Ion (Li-Ion), Nickel Zinc (Ni-Zn) and Small Sealed Lead Acid (SSLA/Pb)
In addition to lithium-ion batteries, some of the drop-off locations will accept single-use alkaline batteries such as AA, AAA, 9V, C and D. You can also search for nearby recycling centers at Earth911.com.