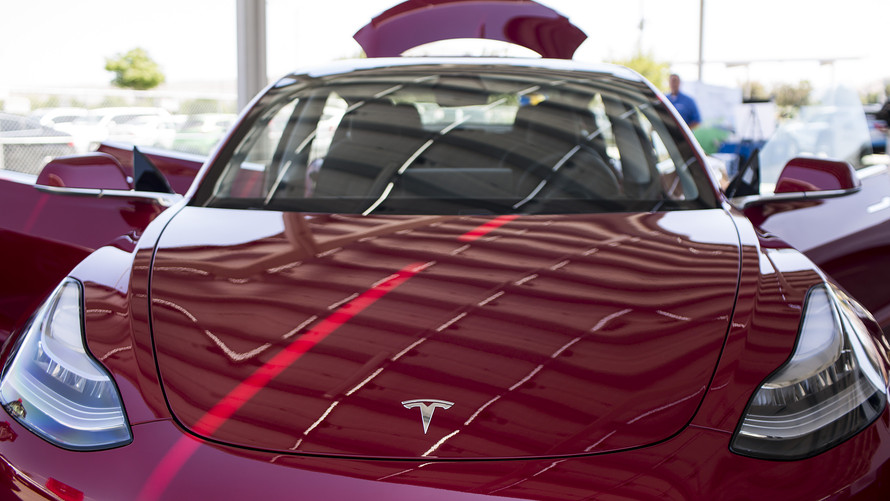 Tesla Inc. shares on Monday rose to their highest in more than a month, after Chief Executive Elon Musk tweeted about a souped-up version of the Model 3 and an analyst note forecast strong profitability for the mass-market sedan.
Tesla stock TSLA, +0.53% gained nearly 5%, its largest percentage increase since April 10 to snap a two-session losing streak. The stock was the best performer on the Nasdaq 100 on Monday.
Analysts at Berenberg said that Model 3's gross margins are set to "positively surprise," and raised their price target on Tesla's shares to $500, which would represent a 74% upside from Monday's levels. They kept their buy rating on the stock.
Analysts on average have a $312.72 price target on Tesla shares with a sell rating, according to FactSet.
Wall Street has dismissed the possibility of 25% gross margins on the all-electric sedan because it has compared them to margins on the Model S and the Model X, Tesla's luxury sedan and SUV.
That's a "flawed" comparison, the Berenberg analysts said.
The Model 3 "will be produced with efficiency levels at least on par with best-in-class manufacturers," they said in the note. "Substantial gains from lower labor content, as well as capital and material use efficiencies, should allow Tesla to comfortably achieve a margin above 25% throughout the product cycle."
In addition, there's "little threat" from traditional auto makers for mass-market electric vehicles, and Tesla will remain the leader in battery technology, the Berenberg analysts said.
Besides the upbeat analyst note, Tesla shares got a boost from a series of tweets over the weekend from Musk, announcing details about a "performance" version of the Model 3. That version would cost around $78,000, more than double's the sedan's base price.
Tesla shares have declined 7.5% in the past 12 months, versus gains of 15% for the S&P 500 SPX, +0.74% and 20% for the Dow Jones Industrial Average. DJIA, +1.21%