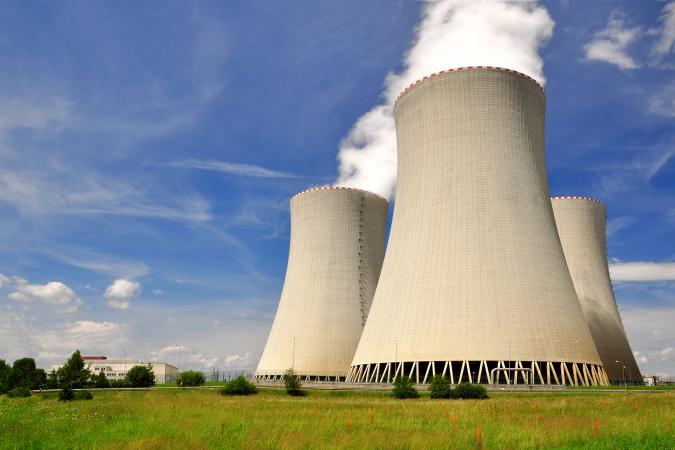 This forum brings together the world's top energy officials to promote and discuss a wide range of policies and programs that will promote the transition to a global clean energy economy.
But frequently the definition of "clean energy," as Secretary Rick Perry pointed out last year, does not include nuclear energy—the world's second largest source of low-carbon electricity, following only behind hydropower.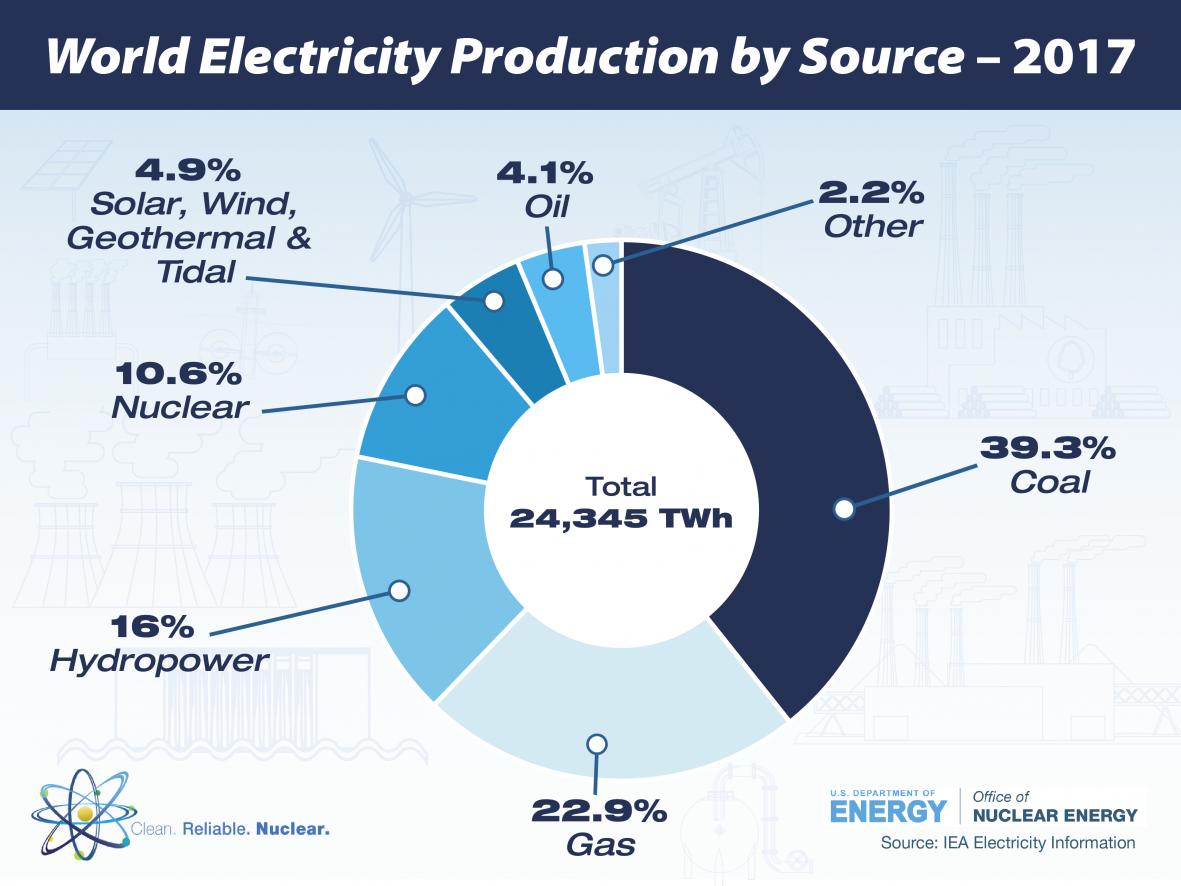 If the world is serious about reducing emissions and growing economies, then the ministerial must consider all options when it comes to carbon-free power, including clean, reliable nuclear energy.
NICE Future Initiative
The United States, Canada, and Japan are launching the Nuclear Innovation: Clean Energy (NICE) Future initiative.
This global effort will make sure nuclear has a seat at the table during discussions about innovation and advanced clean energy systems of the future.
Innovative nuclear systems will play a critical role in world-wide decarbonization, including use in many energy intensive applications such as:
Desalination
Industrial process heat
Integrated nuclear-renewable systems
Flexible electricity grids
Hydrogen production
Energy storage (thermal, electrical, or chemical).
NICE Future is gaining momentum; more than a dozen countries have already expressed interest in joining. It's time for the rest of the world to join this important initiative.
The Clean Power of Nuclear
There are currently 449 commercial reactors operating in 30 countries around the world. Collectively, these reactors provide nearly 11% of the world's electricity—all of it being clean and reliable power.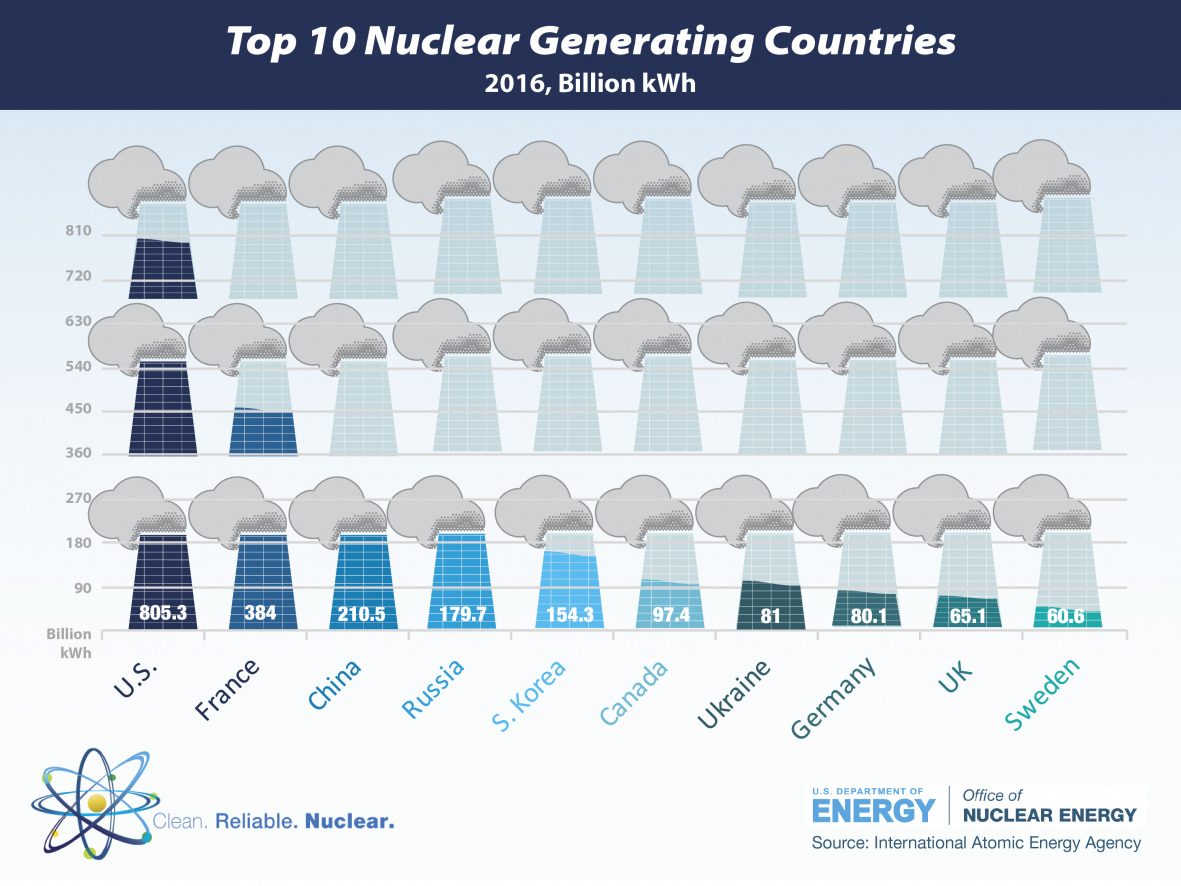 In the United States, our 99 reactors produce 20% of the nation's electricity and 56% of our total clean energy.
By utilizing our nuclear energy resources, the U.S. also avoided more than 14,000 million metric tons of carbon dioxide emissions between 1995 and 2016. That's the equivalent of removing 3 billion cars from the road.
All the more reason nuclear should have a seat at the clean energy table.
The Power of Collaboration
The Trump Administration takes an all of the above approach to energy, and when we say "all-of-the-above" we mean it.
As Secretary Perry has stated, we don't have to choose between boosting our economy or protecting our environment. We can achieve both.
We can do this by utilizing ALL of our energy assets. This approach drives innovation, spurs our economies, and protects the environment.
Nuclear energy has demonstrated itself time and time again as a clean, reliable, and resilient source of electricity. Having nuclear included in the Clean Energy Ministerial will spur even greater support for this technology, and help provide its benefits to our allies around the world.
We must work together to make sure ALL clean and innovative technologies are a part of an emission-free future. We must work together to have a NICE Future.