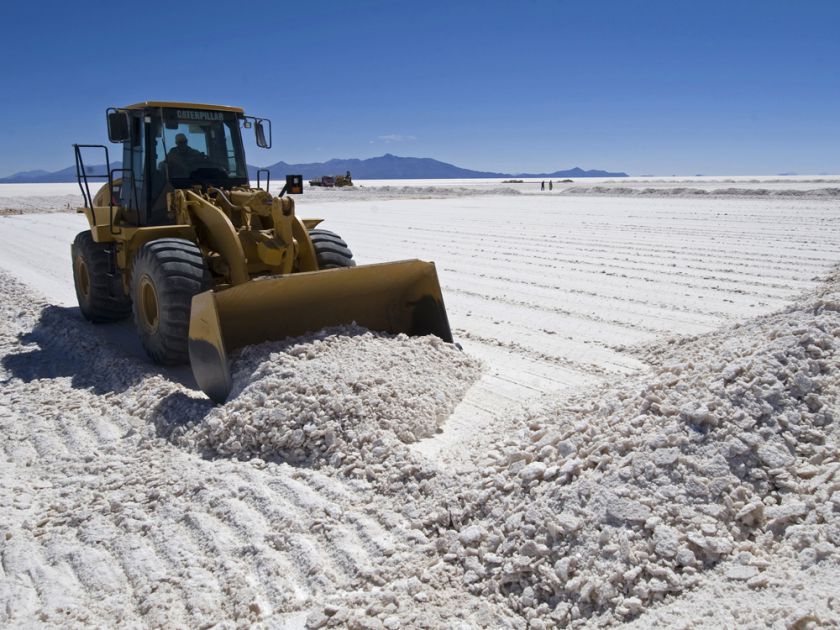 China's Tianqi Lithium Corp said on Thursday it would buy a minority stake in Chilean lithium producer SQM for US$4.07 billion, gaining more global access to a key component in rechargeable batteries that power mobile phones and electric cars.
The growing demand and production for electric vehicles by auto companies worldwide is fuelling a scramble for the ingredient, which is held mainly by Argentina, Australia, Chile and China.
Tianqi, which is already building a major lithium processor in Western Australia, will buy 62.5 million SQM A shares for US$65 each from Canadian fertilizer producer Nutrien Ltd.
Nutrien is selling three-quarters of its around 32 per cent stake in SQM, Laurential Bank analyst John Chu wrote in a note.
Tianqi not buying the full 32 per cent SQM stake was likely due to a compromise between Nutrien and the Chilean government to remove any possibility for Tianqi to one day control SQM, BMO Capital Markets analyst Joel Jackson wrote in a note.
Chile's former government in March had tried to block the deal for the valuable resource as SQM is the second-largest lithium producer in the world after U.S.-based Albemarle Corp .
Reuters reported earlier this week that Tianqi and SQM were in talks for a deal. Tianqi had been circling SQM since 2016.
The stake sale is necessary for Nutrien to meet regulatory commitments after it was formed by the merger of Agrium and Potash Corp of Saskatchewan.
SQM, whose U.S.-listed shares were down 1 per cent at US$57.46 in opening trade, also has a significant fertilizer business.
Nutrien plans to sell its remaining 20.2 million B shares of SQM in the future.
Earlier on Thursday, Australia's Kidman Resources Ltd said it would supply lithium for Tesla Inc's electric car batteries.