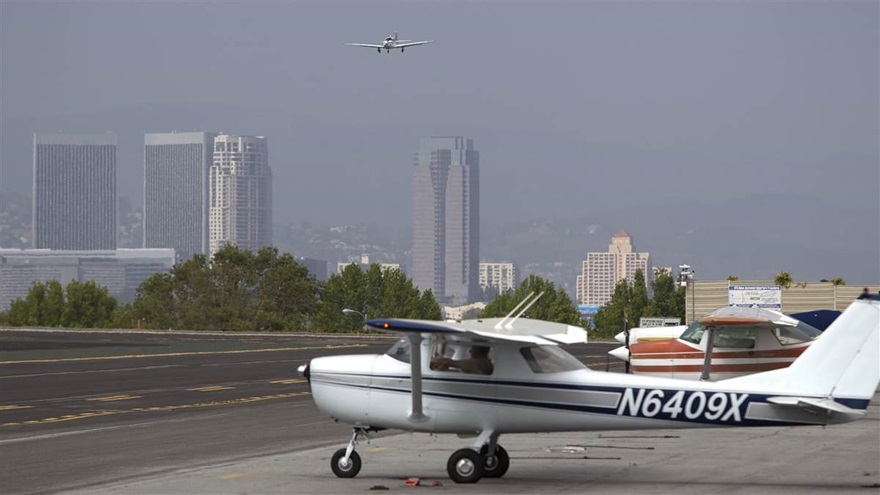 The village ordered a cease and desist on the company that's dismantling the planes at the former Chanute Air Force Base.
The planes caught fire three times in the last month. They say the man in charge wasn't taking them apart safely. Water didn't work to put out the fire that happened on Tuesday, May 15th. Crews had to use an expensive chemical foam to extinguish it. The village is going to send the bill to the people deconstructing the planes and they say it'll probably come out to a few thousand dollars.
Kenneth Morrison is the man who bought several planes from base to take apart and turn into scrap metal. WCIA first talked to him in April when he started the deconstruction.
Morrison said, "It's the first time I've ever bought aircrafts. I usually demolish bridges and other stuff like that."
He said he doesn't have any experience in taking planes apart. The village of Rantoul has taken notice.
Village Administrator Rick Snider says, "Airplanes are normally broken apart using crusher devices and in this case they're cutting it with torches through the metal. That's not a typical way of doing it."
Those unconventional methods turned dangerous three times in one month. In April one plane caught fire while the crew was dismantling it.
After it happened, Morrison said, "We had a little accident. One of them had some fuel in it, I was under the impression the fuel had pretty much been removed and they even put a preservative in there but we hit one that didn't."
Anther fire happened on Tuesday. Again, WCIA caught up with Morrison to find out what happened.
He said, "We were cutting when we hit a piece of manganese aluminum. Manganese is something that once it catches on fire you really can't put it out very easily."
Morrison said the fire could have been prevented if he used a different technique to take apart the plane.
"I guess I'm learning as I go."
But the village said they don't want to risk this happening again. So they put a cease and desist order on the project.
Snider says, "With some of the larger aircrafts still remaining to be salvaged, I would be concerned about the safety of any personnel in or nearby that aircraft if a fire were to start."
The village notified the air force of the cease and desist order and they'll be reviewing what happened. The work is stopped indefinitely, or until they can prove to the village that the new salvage methods are safe.