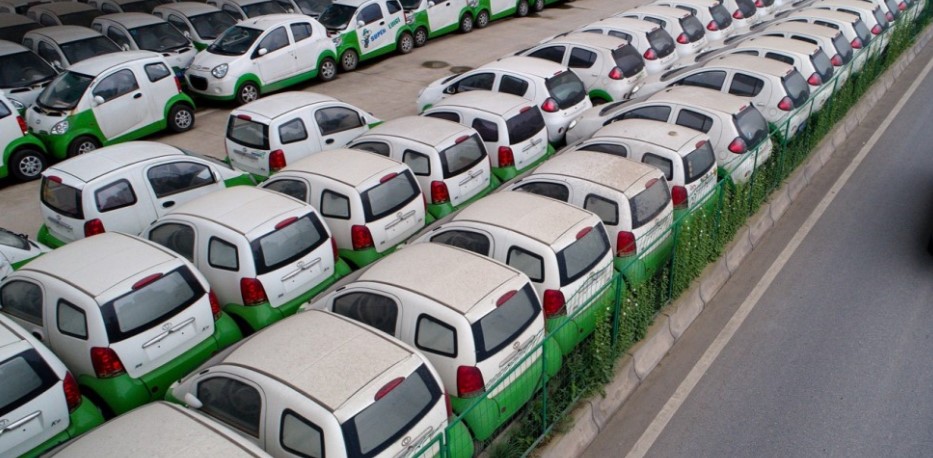 The exchange to offer contracts in lithium, graphite and manganese among others, its head says
The London Metal Exchange will begin offering contracts in metals used in batteries within 18 months to capture the huge opportunities created by the rise of the electric car, according to its chief.
Demand for metals including lithium, cobalt, nickel, graphite and manganese has surged with the growth in electric vehicles, particularly in China, which has become the largest electric car market worldwide as the government aggressively pushed development to deal with serious pollution problems.
"The battery industry is a big part of metal contracts now trading, as a result of the increasing popularity of electric cars," LME chief executive Matthew Chamberlain told the annual LME Asia Week forum in Hong Kong on Thursday.
New futures contracts to be launched may include lithium, graphite and manganese, while additional contracts for the already tradeable nickel, copper, cobalt and aluminium will be explored, he said.
Chamberlain also said that alongside the battery sector, other new products in the pipeline included gold and silver options.
"The LME will introduce a new platform by the end of this year to make it quicker and easier to launch new products. The range of new products should be launched over the next 18 months," he said.
The LME is the world's largest metals exchange and is owned by Hong Kong stock market operator Hong Kong Exchanges and Clearing (HKEX). Some 900 people attended the annual conference, including representatives of electric vehicle makers.
Brokerage industry officials said the LME's plans for new contracts were well timed, given the growth of the electric vehicle industry.
"Manufacturers of electric vehicle batteries would need to trade these metals and hence want to have futures or options contracts to hedge their risks," said Gary Cheung, chairman of the Hong Kong Securities Association, the industry body for local brokers.
"With electric cars getting more popular in mainland China and other parts of the world, it is the right timing for the LME to launch related products for these manufacturers to do risk management. If end users could create a good liquidity pool, other investors would also like to trade," Cheung said.
The LME saw first quarter overall trading volume rise 3 per cent year on year, partly as a result of a discount on trading costs introduced since October. Chamberlain said that aluminium trading doubled in April as concerns over a trade war between China and the US rose, and that while that may have been a one-time occurrence, turnover in other products would continue to grow due to the discount.
Speaking at the same forum, Joseph Chan Ho-lim, Hong Kong's undersecretary for financial services and the treasury, noted that China's grand strategy to create a global trading network, known as the "Belt and Road Initiative", would increase demand for commodity trading.