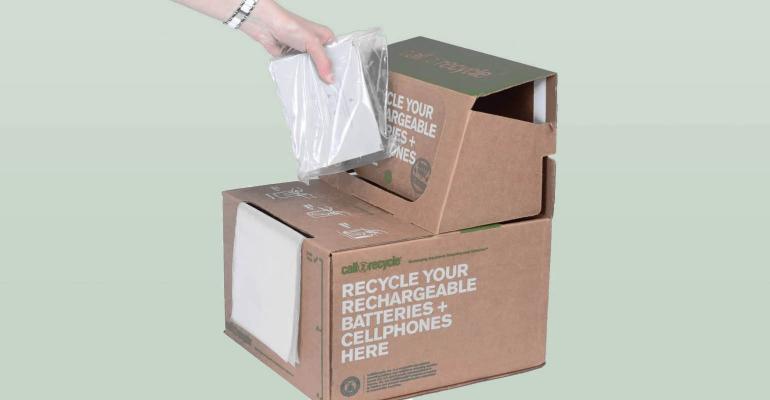 To educate consumers on safe battery handling and recycling practices, Call2Recycle, North America's first and largest consumer battery recycling program, is launching a battery safety campaign called Avoid the Spark in conjunction with industry partners and Bay Area recycling centers and waste facilities.
More than ever before, consumers are enjoying the many benefits that come with the freedom to go unplugged. This means that battery usage is at an all-time high. Despite having battery laws in place, many Californians remain unaware of the "hidden dangers" tied to their used batteries. In 2017 alone, 65 percent of fires reported by 26 waste facilities throughout California were said to have been caused by batteries. There remains a gap between consumer understanding and responsibility when it comes to managing batteries once they reach their end of life. All this points to the need for increased awareness and education around battery safety.
With 95 percent of Americans owning a cellphone and almost 50 percent owning e-readers or portable tablets, usage of rechargeable batteries is on the rise, increasing the need to educate consumers on the proper handling and disposal of batteries.
A recent Nielsen study commissioned by Call2Recycle found that 60 percent of consumers threw away some or all of their single-use batteries, and 15 percent did the same with rechargeable batteries.
"Twenty years ago, lithium-based batteries were almost nonexistent," said Carl Smith, CEO and president of Call2Recycle, Inc., in a statement. "But according to the research, numbers have increased with Americans' desire to go unplugged. 367 million lithium batteries were sold in 2016 alone, and of those, 44.3 million were consumed in California. This growing trend reinforces the need to increase consumer education efforts on battery safety. California is an excellent state to launch our Avoid the Spark education effort."
To address this matter, Call2Recycle and its industry partners are leading the way to educate the public about battery safety.