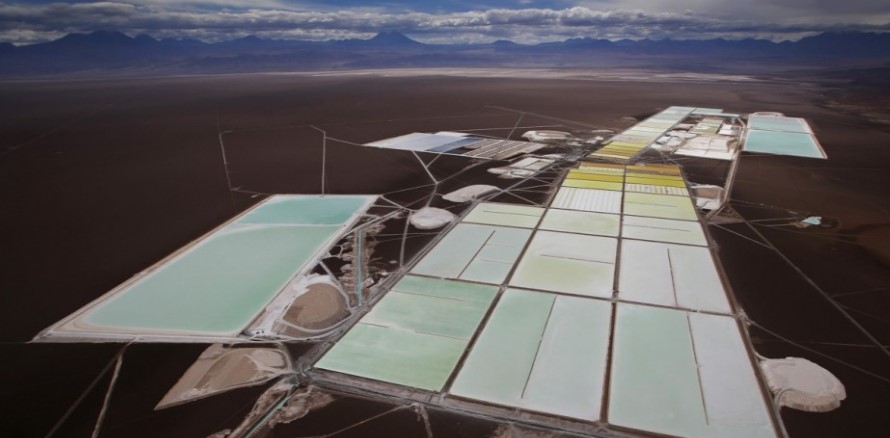 China's Tianqi Lithium is nearing a deal to buy a 24 per cent stake in Chile's Sociedad Quimica Y Minerva (SQM), one of the world's biggest lithium producers, for around US$4.3 billion, according to two sources close to the transaction.
Chengdu-based Tianqi, which is building the world's biggest lithium processor in Western Australia, is looking to sign a deal to acquire the stake in SQM from Canadian fertiliser company Nutrien Ltd, the sources said.
Nutrien, formed by the merger of Agrium and Potash Corp of Saskatchewan, must sell its stake in SQM by next March as part of a commitment to regulators approving the deal. Nutrien owns about 30 per cent of SQM, which also has significant fertiliser production.
The more actively traded B shares of SQM jumped as much 6.8 per cent to a four-month high after the Reuters report. Nutrien shares extended gains, hitting a near two-month high, and were up 2.3 per cent at C$66.19 (US$51.49).
Based on SQM's market value of US$14.8 billion at Monday's close, Tianqi would pay a roughly 22 per cent premium for the shares in the world's lowest-cost producer of lithium.
Tianqi's interest comes as Beijing aggressively promotes electric vehicles – lithium is a key ingredient in rechargeable batteries – to combat air pollution and help domestic carmakers leapfrog the combustion engine to build global brands. But the SQM stake purchase could hit snags.
Chile's former government in March asked antitrust regulator FNE to block the stake sale to Chinese firms, saying it would distort the global lithium market and give China an unfair advantage in securing strategic resources. FNE has until August, with the possibility of extensions, to determine whether to launch an investigation.
China's trade representative to Chile told Reuters last week that Beijing suspects other countries have lobbied Chile to block Chinese firms from purchasing the SQM stake.
Tianqi, which is in talks with several institutional investors and banks for financing, plans to fund the deal through bank loans, mezzanine loans and its own working capital, the sources said.
Chinese state-run conglomerate Citic Group and its unit China Citic Bank are considering providing part of the capital for the stake acquisition, they added.
"It is inconvenient to disclose any details because of business secrets," Citic Bank said in an emailed statement in response to a Reuters request for comment.
Chinese private equity firm GSR Capital has also been vying for the stake, two separate sources familiar with the matter said. It was not clear if GSR was raising the financing for a deal of its own.
SQM, Tianqi, GSR, and Citic Group did not respond to requests for comment. Nutrien declined to comment. All the sources declined to be identified as the deal details were private, and they cautioned that there is no certainty that a deal would be reached.
Nutrien said last week it expects to announce the sale of its stake in SQM by the end of the second quarter.
If the deal goes through, Tianqi would likely secure three seats on SQM's eight-member board, one of the sources said.
SQM currently has annual lithium carbonate production capacity of 48,000 tonnes in Chile, which it will expand to 70,000 tonnes by mid-2018 and to 100,000 tonnes in 2019.
Shenzhen-listed Tianqi, which has a market capitalisation of US$9.5 billion, plans to raise at least US$1 billion from a Hong Kong float this year, IFR reported. Part of the proceeds would be used to finance its investments.
Tianqi makes a variety of raw materials for the battery industry. Its lithium project in Australia produces hard rock lithium, primarily for export to China.