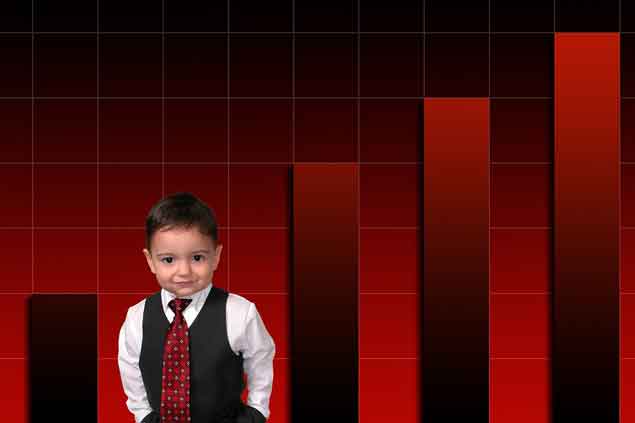 U.S. stocks gained on the first trading day of the week as trade fears subsided. President Donald trump tweeted on Sunday that he was considering relaxing stringent sanctions that have been imposed on Chinese tech giant ZTE Corp. last month. All three major indexes closed in positive territory. The Dow 30 posted its longest winning streak in eight months.
The Dow Jones Industrial Average (DJI) closed at 24,899.41, increased 0.3%. The S&P 500 Index (INX) increased 0.1% to close at 2,730.13. The Nasdaq Composite Index (IXIC) closed at 7,411.32, increased 0.1%. A total of 5.96 billion shares were traded on Monday, lower than the last 20-session average of 6.65 billion shares. Decliners outnumbered advancers on the NYSE by 1.12 -to-1 ratio. On the Nasdaq, decliners had an edge over advancers by 1.19 to -1 ratio. The CBOE VIX increased 2.2% and closed at 12.93.
How Did the Benchmarks Perform?
The Dow gained 0.3% marking its eighth straight positive session. This was the blue-chip index's longest winning streak since Sep. 20, 2017. Notably, 19 of the 30-stocks in the index closing in the green while 11 traded in the red.
The S&P 500 increased 0.1% led by 0.7% gain of both the Healthcare Select Sector SPDR (XLV) and Energy Select Sector SPDR (XLE). However, 7 out of 11 sectors of the benchmark index ended in negative territory.
The Nasdaq Composite also gained 0.1% led by continued momentum for tech stocks.
Trade War Fear Ebbs
On May 13, President Trump tweeted that he was working with his Chinses counterpart Xi Jinping to reach to a compromise formula so that ZTE Corp.'s business can survive. Last month, the Commerce Department of the U.S. issued an order prohibiting any U.S. company to from selling high-tech equipment to the Chinese telecom behemoth.
Notably, this week, high-level U.S. and Chinese delegations will discuss a compromise formula to reduce trade tensions between the two countries. This will be the second such meeting in this month. Moreover, President Trump is scheduled to meet North Korean counterpart Kim Jong-un on Jun 12, in Singapore to solve geopolitical disputes between two countries.
Mester Sounds Hawkish
Cleveland Fed President Loretta Mester in a speech in Paris said that the central bank may consider interest rates above 3% in order to achieve stable inflation and low unemployment target. Notably, yield on 10-year Treasury note close above 3% (at 3.02%) on Monday.
Will You Make a Fortune on the Shift to Electric Cars?
Here's another stock idea to consider. Much like petroleum 150 years ago, lithium power may soon shake the world, creating millionaires and reshaping geo-politics. Soon electric vehicles (EVs) may be cheaper than gas guzzlers. Some are already reaching 265 miles on a single charge.
With battery prices plummeting and charging stations set to multiply, one company stands out as the #1 stock to buy according to Zacks research.
It's not the one you think.