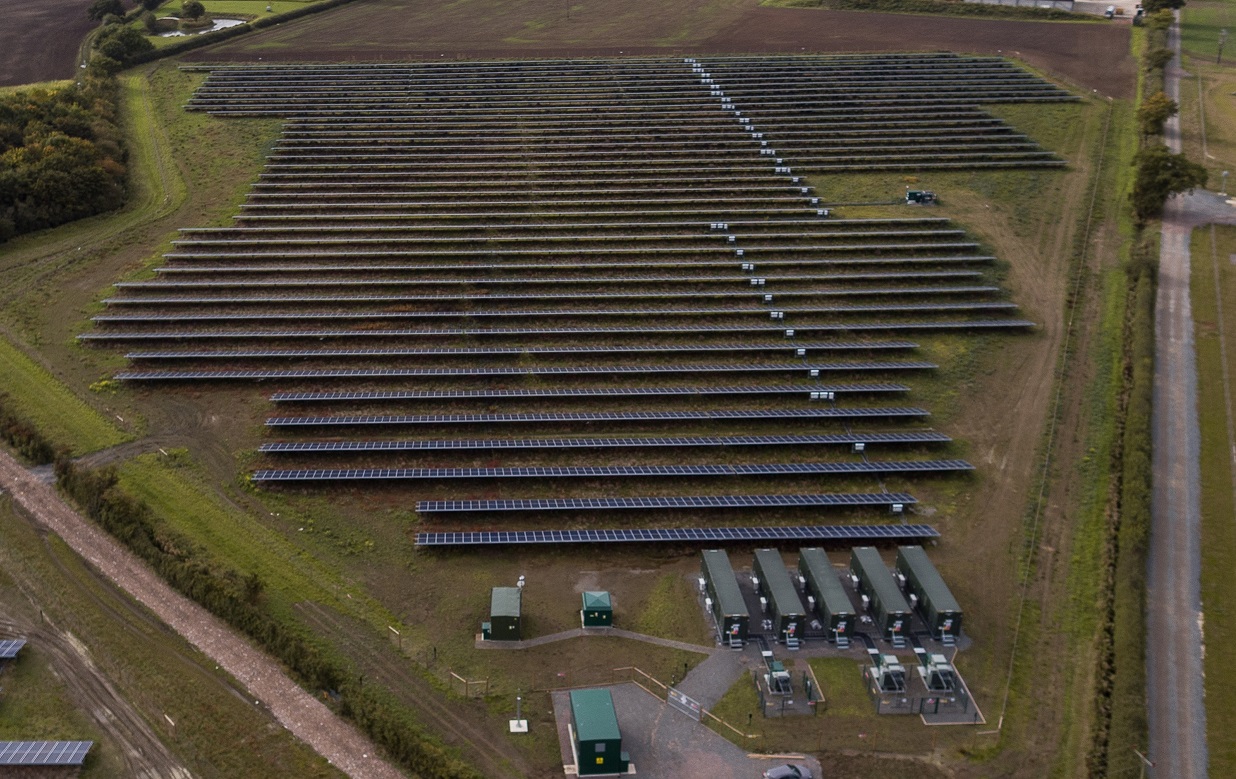 Anesco says it will build out around 300MW of new battery storage projects by 2020, taking its portfolio to 380MW.
The Reading-based firm currently has 87MW of battery storage in operation across 27 sites and has several projects under construction, including a 50MW project in Hampshire.
Many firms and financiers are struggling to make battery storage economics stack-up, given high costs and uncertainties over bankable revenue streams. However, Anesco executive chairman Steve Shine said the data from its operational facilities, stretching back to 2014, was a "crucial differentiator".
This has enabled us to … predict whole life cost, IRR and long term revenue streams – the numbers that really count," said Shine. "Our batteries are performing above specification and are delivering a strong economic return for our customers," he claimed.
Last year Anesco developed the UK's first subsidy-free solar scheme (Clayhill, pictured) by combining it with batteries at a site with a good existing export connection.