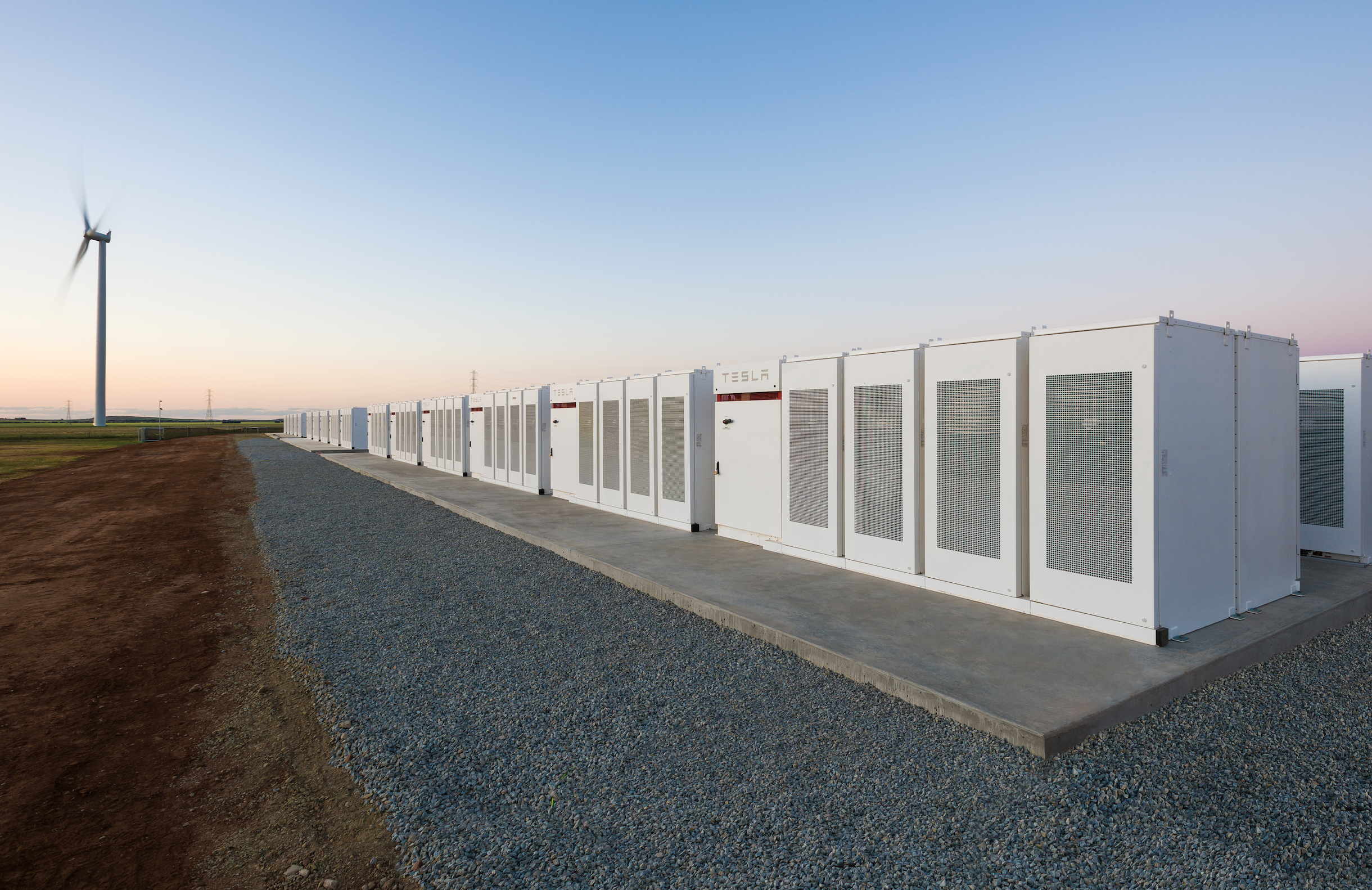 Most of the attention on Tesla Inc.'s (NASDAQ: TSLA) installation of a giant 100 megawatt-hour (MWh) battery in South Australia was centered on the company's offer to install the system within 100 days or the Australian state would not have to pay for it. Tesla beat the December 1, 2017 deadline by nearly two weeks.
Even more impressive, however, a new report from the Australian Energy Market Operator (AEMO) found that in its first four months of operation the big battery (officially the Hornsdale Power Reserve) has already taken a 55% market share in South Australia's frequency control and ancillary services (FCAS) market and lowered the price to the market by 90%. That is not a typo. The report also noted that the giant battery takes that 55% of revenue even though it represents just 2% of the state's capacity.
When FCAS services are required by the grid, the cost of electricity from gas-fired plants can soar to as much as $14,000 per MW and take significantly longer to provide the required services. The giant battery's responsiveness and low cost per MWh as a backup device are its big advantages. The battery responds to requests for power so quickly, in fact, that Tesla has complained to the state that it is not being paid properly for the service it provides.
South Australia suffered a state-wide blackout in the summer of 2016 and in Tesla's bid for the project the company said its 100MWh battery could provide enough power to help resolve power outages, intermittent power delivery from baseload plants, and manage peak summertime loads. The company claimed it could provide enough power for more than 30,000 homes, about the number affected by the 2016 blackout.
More FCAS battery installations are on the drawing board with one more from Tesla and one from Fluence due to come online by next summer (in Australia). Another was supposed to be running now, but has been delayed until late June.