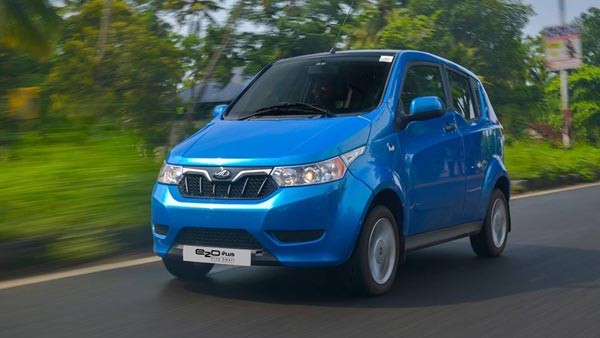 GST rates for electric car batteries are set to reduce. This move will directly cause a drop in prices for electric vehicles in India. According to the latest proposal by the Indian government, GST rates for the batteries are set to reduce from the current 28 percent down to 12 percent.
Batteries are among one of the most expensive parts of an electric car. With more car manufacturers around the world slowly moving towards EVs, the Indian government has also started taking actions towards this change.
Currently, Mahindra and Tata Motors are making electric cars in India. The drop in GST rates will help bring down the manufacturing costs of EVs in India. This will also help boost manufacturing and assembly process of electric cars in India.
Apart from this, the concept of swappable battery packs could also see a major boost. Batteries for electric cars are still imported from countries like China and United States. However, the prices of imported electric cars into India will remain unaffected.
Electric car batteries are calculated in '$ per kWh'. In 2010, the cost of batteries per kWh was priced at $1000 (Rs 67,392*) but since then has reduced considerably. Currently, the cost per kWh for electric car batteries is priced at $225 to $250 (Rs 15,163 to 16,848*). According to a study done by Bloomberg, this is said to further reduce to $100 (Rs 6,739*) by 2026.
The government recently approved the use of green number plates for electric vehicles in India. According to the newly approved plan, private cars will use green number plates with white text, while taxis will come with yellow texts on green backgrounds.
Other benefits for electric vehicles include preference parking slots, free entry in congested areas and concession in tolls on the road networks. For commercial electric vehicles, the government is considering an exemption from permits.
Thoughts On The Cut In GST Rates For Electric Car Batteries
With Pollution rates increasing every day, with a majority of it being a result of the number of vehicles on the streets. Globally, car manufacturers are slowly moving towards EV production. With the Indian government also taking steps in the same direction, we could see more plugin-hybrids and EVs in the country soon.