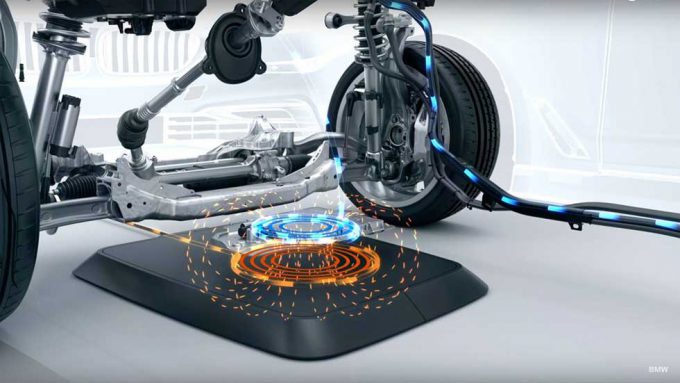 One of the technologies that many are waiting for that has the potential to make owning an EV much more convenient is wireless charging. As it stands now, EV owners must use cords to charge the vehicles. BMW has wireless charging tech that is said to be available soon. How soon? How about July 2018.
That is only a couple months away and BMW has said that the production-ready inductive charge systems will work with many of its plug-in hybrid vehicles. There are still several mysteries with the wireless charging tech, namely how much it will cost.
Those details will arrive by the end of the summer. For starters, the inductive charging will only be offered for folks with a lease deal on the 530w iPerformance car. BMW has tepidly unveiled its tech in part because there is no recognized standard for inductive charging yet.
If it rolled the tech out full Monty and then a standard was released, and it didn't meet that standard, BMW owners would be left out. The reason for the lease requirement to get the tech is because this is how most of the plug-in 530 cars are sold in Western Europe.
BMW claims that the battery on the 530e will charge in 3.5 hours at a rate of up to 3.2kW. The charging system will use a proximity sensor to end the wireless charging if your cat decides to lounge about on the charging pad. The vehicle will be able to guide you onto the charging pad and that is said to be easier than you might expect.