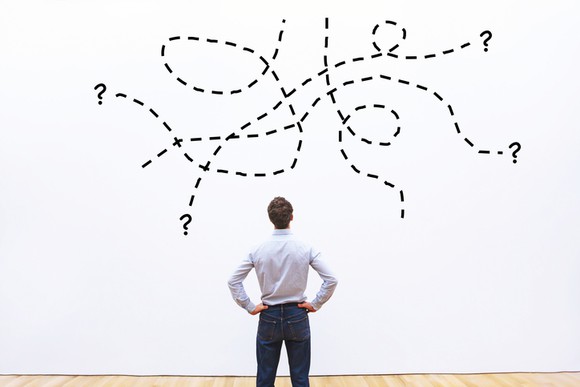 Fuel cell stocks tend to be more volatile than the average equity, owing at least in part to the ever-changing business models of the industry. But even that makes it difficult to explain the wild ride Ballard Power Systems (NASDAQ:BLDP) shareholders have been on in the last year.
The stock more than doubled in the months following the September 2017 announcement of a new fuel cell architecture that could reduce costly materials by an estimated 80%. Despite that potential breakthrough, shares have slid nearly all the way back to their original starting point, delivering one-year returns of just 5%. Even the slow and steady march of the S&P 500 has yielded better gains than the fuel cell manufacturer in the last year.
There's good reason for the buzz from the announcement to have died down, at least in the near term. But as first-quarter 2018 updates reminded investors, Ballard Power Systems has numerous shots on goal for its technology platform. Is this fuel cell stock a buy?
By the numbers
The first quarter of 2018 was a bit of a financial disappointment for investors, as results lagged behind the year-ago period on nearly every financial metric. While the fuel cell manufacturer doesn't provide financial guidance, it has told investors in the past that it expects $91.8 million in deliveries this year and "relatively flat revenue" compared to last year's $121.3 million. Management stuck to that outlook.
It should be noted that the first quarter of 2017 included an unusually high gross margin of 42% due to a one-time injection of high-margin technology solutions revenue. The gross margin achieved in the most recent period is on par with the level achieved in the prior three quarters.
The choppiness in results is to be expected considering that Ballard Power Systems is still in the process of developing markets capable of supporting sustainable volumes of orders. On that front, there was plenty of buzz in the first three months of the year.
Ballard Power Systems provided updates on a dozen programs or orders spanning its products in buses, commercial trucks, unmanned underwater vehicles, power backup, forklifts, and even trains. That includes the expected deployment of 500 commercial fuel cell trucks in China in 2018 (the largest launch of fuel cell trucks in the world) and deliveries this year to support the launch of 40 fuel cell buses in Germany in 2019 (the largest such deployment in Germany).
The technology platform's potential finally seems to be coming to fruition for shareholders. In 2015, the business delivered revenue of $56.5 million and gross margin of 18%, but that grew to $121.3 million and 34%, respectively, last year. Adjusted EBITDA improved from a loss of $15.3 million in 2015 to a gain of $3.3 million last year.
If Ballard Power Systems continues to scale its business in the years ahead, then it seems capable of capturing economies of scale and delivering consistently profitable operations. However, I think signs of a fledgling hydrogen fuel cell powerd future are a bit misleading.
While the value of fuel cell markets could grow considerably from current levels and result in growth (and even profitability) for the company in the years ahead, there are several inherent flaws to fuel cells that will likely keep them from gaining significant market share in transportation or power markets. Despite the headlines, the company's breakthrough announced in September 2017 doesn't change that, unfortunately.
The devil is in the details
In the type of fuel cells manufactured by Ballard Power Systems, platinum group metals (PGMs) serve as the all-important catalyst that efficiently creates energy from hydrogen. The problem is they're prohibitively expensive catalysts: PGMs make up a fraction of a percentage of the mass of a fuel cell, but as much as 15% of the cost. This economic hurdle is a much bigger bottleneck to delivering a hydrogen economy than, say, mass producing cheap hydrogen fuels. So long as these types of fuel cells rely on PGMs, fuel cell passenger vehicles will never capture a significant share of the auto market.
That's why so many materials scientists and companies are searching for non-PGM catalytic materials. That's also why investors bid up the price of Ballard Power Systems stock in late 2017 when it announced a new fuel cell design using a low-PGM catalyst. If only things were so easy.
The product is about the size of an index card. It will only be available for use in niche applications of the company's air-cool products for portable power applications. In other words, it can't even power a forklift yet — and it's even further from being able to power a commercial vehicle.
Changing the catalyst changes the underlying chemical reaction powering a fuel cell. The "carbon-based" catalyst announced by Ballard Power Systems operates at a different temperature and creates a significant amount of a chemical byproduct that more traditional fuel cell designs avoid, both of which will make the new design difficult to scale. In other words, solving the PGM materials problem creates several other engineering problems. That's why the new catalyst is only available for low-power, air-cooled fuel cells right now, not more powerful liquid-cooled systems required to access larger markets.
Pass on this fuel cell stock
All signs point to an improving and maturing business for Ballard Power Systems. It's even possible that the technology platform gains enough traction to deliver growth and sustainable profits in a few years' time. However, the inherent technical obstacles facing fuel cell technologies and the slow and steady rise of new battery technologies strongly indicates that there won't be much of a battle in the long term — fuel cells will likely lose out on the opportunities in transportation and portable power.
Similarly, whether or not Ballard Power Systems can deliver on the promise of its new fuel cell design remains to be seen. Investors should adopt a "show me" approach rather than blindly believing in the purported breakthrough, which will take years to demonstrate. I'd pass on this fuel cell stock.