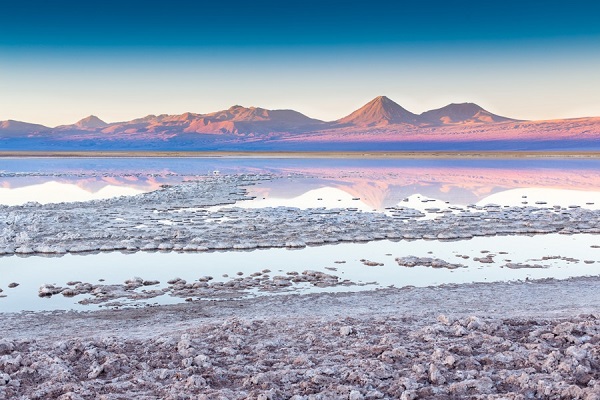 Analysts have been drumming up fear since late last year. They've been reporting that lithium demand is not growing. They've said producers are extracting too much and there will be an oversupply very soon. They've told us prices for the metal will drop astronomically and the companies that mine it will go bankrupt.
But newly released information suggests they've been 100% wrong this whole time. And it's got me convinced that lithium and the companies that produce it are poised for their biggest growth spurt yet…
Vee Dub's Monster Order
First off, as far as demand dropping, that's not the case. It's only getting stronger.
Case in point: Volkswagen AG recently put in an order for a bunch of lithium-ion battery cells. How many cells, you ask? Well, enough that the total purchase price is about the same as Tesla's market capitalization.
Tesla is worth $52.292 billion as I type. So far, Volkswagen's awarded about $47.7 billion in contracts to suppliers. But that number could get as high as $60 billion in short order. That's a pretty big bet on the future of driving if you ask me.
And VW needs every one of those battery cells, too. This isn't some power play to lock up supply and make it tougher for competitors to get them. By 2025, the company plans to have 80 new plug-in EV models on the road. And it plans to sell about 3 million of those EVs annually by that time.
That's just one car company. You better believe that all the other big motor makers are working on their own electric fleets, too. And that's some serious demand.
All the Tea Cars in China
Then there's China. It's the biggest EV market in the world after overtaking the U.S. back in 2015. Last year some 777,000 new-energy vehicles were sold in the country. And that number could shoot past one million this year.
The government is giving massive support to EV and battery companies. Its goal is to hit a sevenfold increase in new-energy vehicle sales by 2025. That would be nearly 5.5 million vehicles per year. In just China.
And it gets better. Because it's not just Chinese government officials calling for that kind of growth.
Outside sources are predicting massive moves in the Chinese EV market as well. According to analysts at TechSci Research, China's EV market is expected to grow by 30% per year until 2022. This research was based on 2016 data — the most recent full year available — and pretty much projects that China will become the Detroit of EVs.
That's the largest population in the world and one of the biggest economies, too. And that's just one country. China's not the only place that's trying to clean up its fleets and bringing serious demand for lithium with it, too.
It's a Global World
In fact, according to a study recently completed by Variant Market Research, the global lithium market is going to grow at about 10% annually over the next six years. That means it'll be worth $56 billion by 2025.
And they're not the only ones seeing demand skyrocketing in the near future. INN Daily reported that global demand is expected to triple over the same period. It cited the growing prevalence and mainstreaming of electric vehicles as the largest driving factor.
Venture capitalists are turning their focus towards the industry lately. And they're placing huge bets that demand will continue to blossom for lithium batteries.
Pretty much everything the analysts have been saying about the industry was contradicted in these more recent reports.
Demand for lithium has been steadily growing and shows no signs of stopping — or even slowing down some. Material shortages in the face of that growing demand have sent lithium prices ever skyward.
Long story short, as energy and vehicles get greener and cleaner, there's only one direction the price of lithium and the companies that mine it are heading. And that's up.