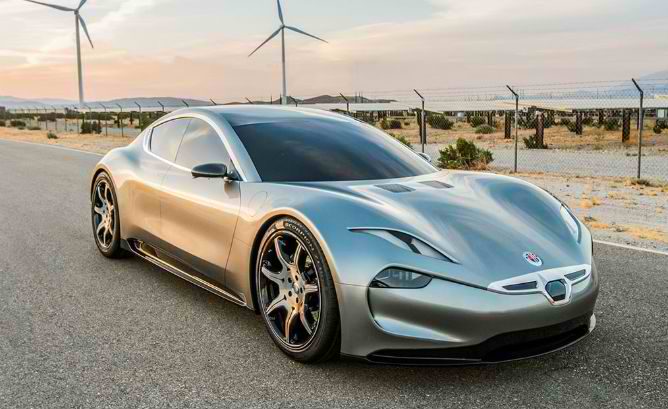 Fisker's on-again-off-again solid-state battery program received a shot in the arm from the company's founder, Henrik Fisker. After announcing solid-state batteries for the automaker's upcoming EMotion electric car, and then pushing the timeline back, the holy-grail batteries are reportedly back on.
The company's founder told E For Electric in a new interview that the hope is to launch the EMotion with the game-changing batteries.
For the backstory, Fisker announced in 2016 that the EMotion would arrive with next-generation lithium-ion cell technology using graphene electrodes. The solid-state batteries were to provide 400 miles of range for the electric car. Alas, in June of 2017, Fisker then announced the batteries would not launch with the electric car.
Instead, nickel-manganese-cobalt-type lithium-ion batteries were slated to juice the EV and 400 miles of range remained on the table.
Then, in November of 2017, Fisker revealed patents for solid-state cell technology and announced ranges over 500 miles with charging times potentially as quick as one minute. The company did not confirm whether the batteries would launch with the car in 2020, though.
Fisker's new optimism to launch the battery technology in 2020 comes as the company prepares for in-vehicle tests sometime next year. Right now, the solid-state batteries remain in a lab-testing phase.
The timeline would be remarkable if Fisker manages to pull off the technological revolution. Numerous automakers continue to work toward bringing solid-state batteries to market first. Japan's major automakers recently joined forces to potentially bring the units to market by 2025.
The batteries offer numerous benefits for automakers as well with regards to operational safety and performance. But, hurdles remain. Right now, no company has a manufacturing process on the table for solid-state batteries. Perhaps Fisker can be first, but Mr. Fisker has a history of producing some pie-in-the-sky comments.