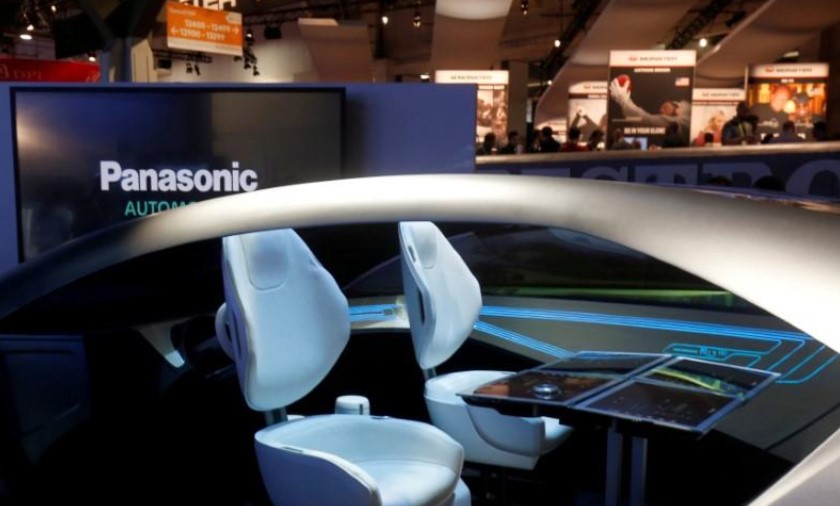 Panasonic Corp (6752.T) could jointly produce batteries with U.S. electric vehicle (EV) maker Tesla Inc (TSLA.O) in China, as the Japanese electronics conglomerate looks to tap into that country's surging EV demand, its chief executive said on Thursday.
"As already reported, Tesla could in the future launch full-fledged production in China – and we could produce jointly," Kazuhiro Tsuga said at an earnings briefing, in Panasonic's first official acknowledgement of possible battery cell production for Tesla in the world's biggest auto market.
Panasonic currently produces battery cells for Tesla in Japan as well as at Tesla's so-called Gigafactory in the U.S. state of Nevada. Tesla uses the cells to make battery packs.
Battery cells are central to Panasonic's plan to nearly double automotive business revenue to 2.5 trillion yen by the year through March 2022 as it shifts away from low profit margin consumer electronics.
The company said it expects battery cell sales to drive operating profit up 11.7 percent to 425 billion yen ($3.87 billion) in the year through March 2019.
The outlook was in line with the 429.76 billion yen average of 19 analyst estimates compiled by Thomson Reuters. However, it was below Panasonic's 450 billion yen target set three years ago, with the company blaming a stronger yen that reduces the value of profit earned overseas.
Panasonic expects profit at its automotive energy business, which includes battery cells, to more than double after production delays in Tesla's mass-market Model 3 car pressured profit in the previous year.
Tesla earlier this month promised to meet its production target of 5,000 Model 3 cars per week by the end of June.
To reduce the risk of over-relying on Tesla, Panasonic has teamed up with Toyota Motor Corp (7203.T) to jointly develop batteries for electric vehicles.
"Discussions with Toyota have been making progress," Tsuga said.