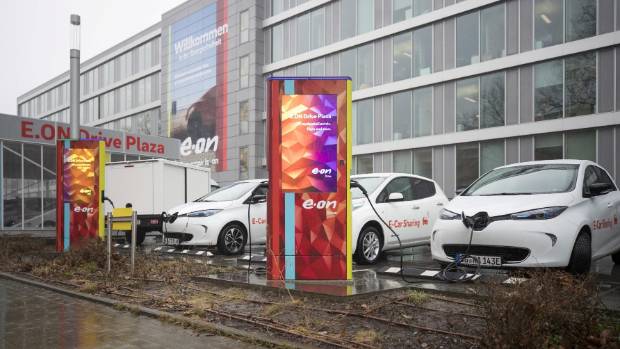 Germany has leapfrogged Norway as Europe's biggest market for electrified cars, a sign consumers are warming to the technology just as Volkswagen and Daimler add batteries to their lineups to take on Tesla.
Sales of electric-chargeable vehicles surged 70 per cent in Germany to 17,574 cars in the first quarter, nudging ahead of Norway for the first time, according to data from the European Automobile Manufacturers Association. The figure includes fully-electric cars like Tesla's Model S, as well as plug-in hybrids such as the BMW 2-Series Active Tourer.
Volkswagen, Daimler and BMW are retooling assembly lines in response to stricter European regulations on combustion engines and fallout from the 2015 VW emissions-cheating scandal. While consumers have turned away from diesel – especially in Germany – carmakers are depending on customers to embrace electrified powertrains if they are to recover the massive investments they're making.
Volkswagen said on Thursday (Friday NZT) that it's awarded US$48 billion ($68.3 billion) in contracts to battery suppliers, double from just a few weeks ago – bringing the German manufacturer close to its €50 billion ($85.2 billion) target.