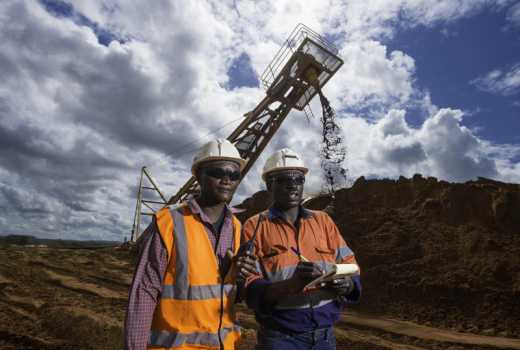 Kenya's mining industry suffered a major setback last year following a substantial decline in earnings from key minerals. Revenues from minerals that have traditionally been the sector's mainstay such as fluorspar and gemstones reduced drastically due to a mix of factors, including volatility in the world markets.
According to the latest data by the Kenya National Bureau of Statistics (KNBS), the output of fluorspar, gemstones, and salt reduced sharply, slowing down growth for the sector that has been identified as having the potential of being one of the key contributors to the economy.
The Economic Survey 2018 says earnings from fluorspar went down 88 per cent to Sh100 million last year from Sh868 million in 2016. The sharp decline in revenues from fluorspar was attributed to a sustained decline in the global market, which prompted the Kenya Fluorspar Mining Company to stop operations and hand the mines and other assets back to the Government. Earnings from gemstones declined 74 per cent from Sh936 million in 2016 to Sh238 million last year. The money earned from the export of salt went down 55 per cent to Sh98.9 million during the period under review from Sh218 in 2016.
The impact of the huge decline in earnings from the minerals slowed down the industry's growth. The KNBS report says the total mineral output increased by a paltry 2.1 per cent from Sh23.3 billion in 2016 to Sh23.8 billion in 2017. "The low growth in value despite high mineral prices was occasioned by decreased earnings from fluorspar, gemstones, and salt," said the survey. Mining Principal Secretary John Omenge said the ministry was evaluating the developments in the industry, with the hope that it could tackle the key challenges. "The Government is keenly looking at trends for these individual minerals with a view of establishing the issues that may have caused reduced production and determine the best way to return to and even surpass previous production levels," he said.