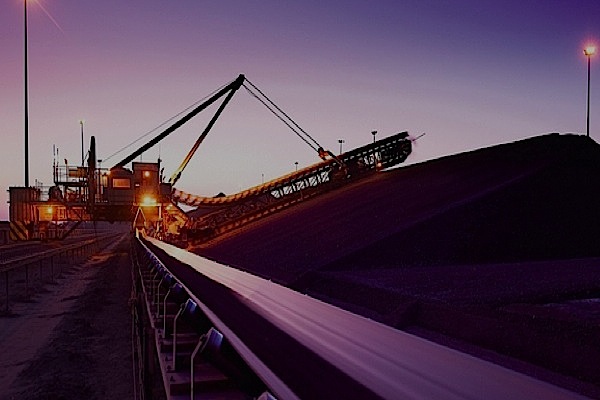 The economy of Africa has experienced many fluctuations, from increasing demand for energy to pushing up prices to record level, in some cases. Mineral-rich countries of Africa have seen days of optimism, as according to US Geological Survey, Africa is among the world's largest reserve of cobalt, bauxite, manganese phosphate, industrial diamonds, platinum group metals and zirconium etc. The products made from these minerals are raw materials for modern lifestyles and more.
As per the growing trend, Africa will have the same population as China and India by 2050, that means there will be a burgeoning consumer demand from growing middle class, the population of nearly 2 billion people of which 800 million people will be looking for meaningful and sustainable employment. And with an abundant reserve of extractives Africa comes under the hawkish view of many economic giants.
China has identified the opportunity to do well in future in Africa by harnessing the potential of African people by aligning supply with demand, skills with jobs, markets with customers. This is the future scope for Africa by which China can achieve its own economic ambitions. With growing protectionism, China is looking for opportunities to expand its trade with long-term partners and Africa seems to be the perfect one. For example, Africa is the continent with the maximum incidence of sunlight and is the only market where China can flourish its solar panel market.
In IT sector, Africa is leading the world for mobile markets. For example, West Africa's mobile industry is expected to contribute more than $50-billion every year to the region's economy by 2022, according to a GSMA study. China tops the world in the growth of mobile phone shipments. It produced close to 1.9 billion mobile phones in 2017. China will never lose this opportunity having a sound foothold in the Continents' mobile sector.
The banking groups BMCE Bank of Africa and China Development Bank have signed a memorandum of understanding aimed at strengthening economic cooperation and investment between Moroccan and Chinese operators. This rapprochement between its two institutions also aims to consolidate Morocco's position as a continental gateway for FDI. This memorandum is a part of the One Belt, One Road initiative.
China is the world leader in infrastructure investment. It has pursued an infrastructure based development strategy which has resulted in engineering and construction expertise and a wide range of modern reference projects from which to draw, including roads, bridges, tunnels, and high-speed rail projects which Africa needs the most. In West Africa in the last quarter of 2017, the activity in the construction sector increased as compared to the period of 2016.
Despite some hurdles in BRI, China's total trade between 2014 and 2016 in the countries along belt and road exceeded USD 3 trillion and created USD 1.1 billion revenues along with 1,80,000 jobs. Chinese premier Li Keqiang had referred to the dream expressed by AU Commission Chairperson Dr. Nkosazana Dlamini Zuma about connecting all 54 African capitals with high-speeded railways. Li stated that China would help to make that dream come true, it means that infrastructure plays an important role in Chinese-African union relations.
There are apprehensions that China might attempt to exploit Africa, however, there are silver linings such as the Memorandum of Understanding that China signed in 2016 with UNDP on enhancing collaboration between UNDP and China regarding the implementation of the Belt and Road Initiative and the 2030 agenda for Sustainable Development. Since many African countries would be among those who would be benefitted the most on achieving the SDGs, it is a good news for the whole of Africa as mentioned by Julia Breuer in her essay-" Two Belts, One Road? The role of Africa in China's Belt & Road Initiative."
Africa is not only rich in natural resources, but also is a huge market to be tapped for Chinese products and not least to sell Chinese working power. To ensure that local population benefits more from China's infrastructure project in the continent, African countries need strong laws regarding foreign labour that are implemented consistently.