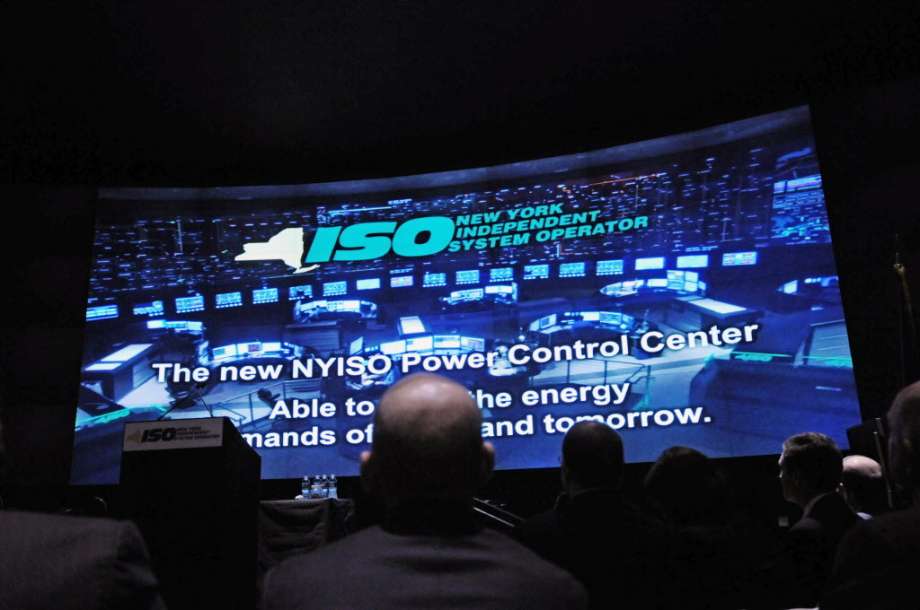 Officials at the New York Independent System Operator, who decades ago were focused almost exclusively on keeping the lights on, are now facing dramatic changes and emerging pressures on multiple fronts due to rapid technological changes and public policy initiatives that are reshaping how the world generates and consumes electricity.
The NYISO has been embracing the challenges, according to its annual Power Trends Report, which was released Thursday by the organization, which monitors the state's high-voltage electric grid and wholesale electric markets from its North Greenbush headquarters.
For instance, while overall statewide demand for electricity is falling, government policies are resulting in more renewable energy sources like wind and solar farms to be built, along with energy storage like large batteries.
Managing these new sources is much more complex due to the variability of the weather. Because of this, the NYISO has to hire full-time meteorologists in order to predict how much electricity will be generated on an hourly basis.
Other public policy initiatives are also changing how electricity is valued, which is why the NYISO is working on so-called "carbon pricing" in which the wholesale markets would price electricity to further carbon-reduction policies.
The NYISO, a nonprofit entity mandated by federal energy regulators and paid for by utilities and transmission line owners, is also dealing with the fact that the state's high-voltage transmission lines are not capable of handling all of the renewable power generated upstate that needs to be sent to the New York City area. Although two large transmission upgrade projects are in the works, the upstate and downstate power markets are increasingly operating as two separate markets in terms of wholesale pricing and managing the grid, especially since large downstate fossil fuel power plants are getting old and in need of replacement in some cases, which requires additional planning.
"New technologies are pushing the boundaries of what consumers expect from the grid, while the growth of renewable and distributed energy resources is changing the dynamics of energy consumption and production," NYISO CEO Brad Jones said Thursday. "The NYISO sees these challenges clearly, and embraces the work and change necessary to meet them. We understand that these new expectations for the grid require an examination of the markets and planning processes that shape it."