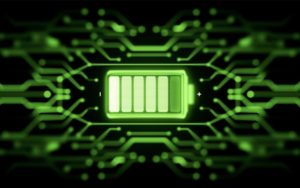 Disruptive battery technology developer has boosted its anode production capacity for its batteries in anticipation of future commercial orders.
As part of the capacity increase, the company has secured a custom-built 50 litre hydrothermal reactor, which will produce the battery's titanium dioxide anode.
According to UltraCharge, the reactor will produce up to 250kg a year of the titanium anode material.
This will enable the company to build up to 20 ampere hour cells to be delivered for trial activities, prototypes and potential commercial orders.
"The increased production capacity with our new state of the art hydrothermal reactor puts us in position to meet anticipated end-user demand for our anode," UltraCharge chief executive officer Kobi Ben-Shabat said.
"Importantly, it also gives UltraCharge the opportunity to commercially deliver, our full lithium-ion battery solution to the world," he said.
"We are still the only ASX-listed company with the ability to produce a lithium-ion battery."
UltraCharge's titanium dioxide anode
Currently, the lithium-ion battery anode is made from graphite. However, UltraCharge has developed titanium dioxide-based nanotube fibres to replace graphite in the anode.
The company claims its titanium dioxide technology is a "game changer" solution to the battery market due to titanium dioxide's abundance and lower cost.
Other disruptive technologies
UltraCharge is working on several technologies that could potentially negate the current challenges the lithium-ion battery market is facing including cost, slow and limited lifetime recharging, as well as safety and transportation risks.
The company has an agreement with a China-based fluorine chemical manufacture to develop its recently acquired electrolyte salt technology which could boost the life span and performance of the battery.
UltraCharge is also advancing a cathode technology which comprises a lithium, manganese, nickel and oxygen formula. UltraCharge claims this formula is "half the cost of commercial cathodes" and offers a longer life and more rapid charging.
This formula eliminates the need for cobalt, which has a rapidly increasing price due to tight supply.