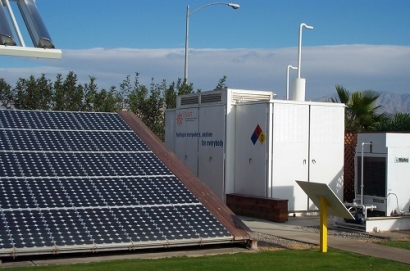 French utility EDF is aiming to become the European leader in electricity storage by developing 10GW of additional storage around the world by 2035, on top of the 5GW already operated by the Group. This acceleration represents an investment of €8 billion ($9.8 billion) during the 2018-2035 period.
EDF's ambitions are focused on all electricity storage markets; residential customers, businesses and countries. More specifically, the Group's goal is to become the leader in the residential sector in France and Europe, while also expanding in Africa.
The company also stated it is increasing its R&D capabilities and its capacity of innovation in this field. Investment in research into storage for the power system will double, reaching €70 million ($86.4 million) for the 2018-2020 period. Alongside this, EDF Nouveaux Business will be allocating €15 million ($18.5) in the next two years – a third of its investments – to projects and start-ups linked to electricity storage and flexibility.
Jean-Bernard Lévy, EDF's CEO and Chairman, commented, "Electricity storage technologies have a potential to radically change the energy sector. The new limit the Group is setting is a 100% carbon-free power system by 2050."