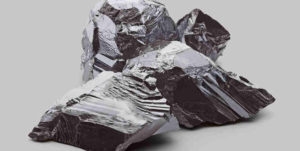 China is hitting a resource obstacle. A Chilean government agency wants to block Tianqi Lithium's bid for a stake in $13 billion rival SQM. China seldom gets pushback in mining deals, but can expect more as it seeks to tighten its grip on ingredients for electric-vehicle batteries.
Tianqi Lithium is one of the world's top suppliers of the super-light metal. Buying 32 percent of SQM would provide exposure to Chile's brine pools, cheaper to mine than its own hard-rock deposits in Australia. Together, SQM and Tianqi would have controlled 70 percent of the market, argues Corfo, the agency.
An outright block of the deal may be excessive, even for a country counting on the metal: more lithium will become available from various sources worldwide, though the supply chain is stressed as it adapts to growing demand. It is also only a minority shareholding.
That matters less than the complaint. As China invests in battery ingredients, its industrial policy is resulting in concentration, and that means friction. Memories of the rare earth debacle of 2011 are also fresh: China is the largest producer of many of those elements and its export restrictions sent prices soaring.
Until now, Chinese companies have met limited opposition in their overseas mineral acquisitions, compared to, say, technology. Australia rejected a bid for copper miner OZ Minerals in 2009, but that was because of proximity to a weapons-testing facility.
Battery ingredients are a more likely battleground, especially as automakers and others join the race to secure supply of raw materials, alongside miners. Tesla has held talks with SQM. And Chinese battery recycler GEM just agreed to buy a big slug of Glencore's cobalt production.
China may refocus its lithium ambitions on Australia. SQM, for its part, may see renewed interest from earlier suitors, such as Rio Tinto,. In the long run, Chinese bidders would be wise to prepare for more holes in the road.
CONTEXT NEWS
– Chile's development agency, Corfo, has asked antitrust regulators to block the sale of a stake in lithium company SQM to a Chinese rival, Reuters reported on March 9.
– Corfo oversees SQM's lithium leases in the Salar de Atacama. SQM is one of the world's largest producers of the key battery ingredient, and the largest in Chile.
– Late last year Tianqi Lithium presented a non-binding offer for a 32 percent of SQM that was put up for sale by Nutrien, formerly Potash Corp, Eduardo Bitran, head of Corfo said in an interview. He added the offer was 20 percent above the market value at the time.
– Corfo argues in the complaint filed on March 9 that a sale to Tianqi "or any entity related to it" would "gravely distort market competition". It says Tianqi and SQM together control 70 percent of the global lithium market.