Power management company Eaton has announced the first pilot project of its recently launched UPS-as-a-Reserve solution for Swedish electricity transmission system operator Svenska kraftnät.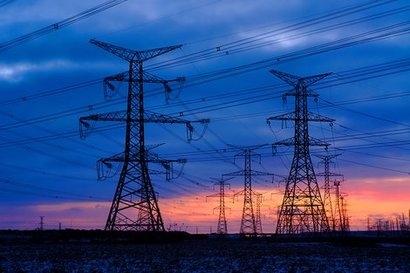 Svenska kraftnät has selected Eaton's UPSaaR, alongside the Spring service by Fortum, in order to trial how the technologies can help to balance the Swedish power grid. Eaton's technology was launched at the end of 2017 and is the first of its kind for the data centre industry. It enables operators to earn from their investments in Uninteruptible Power Supply while helping energy providers balance sustainable energy demands. Data centre operators can also respond immediately to grid-level demands to keep frequencies within allowed boundaries to avoid power outages.
Eaton's UPSaaR technology gives data centre operators an opportunity to work with energy providers to momentarily reduce the power demands of the data centre and even return power to the grid.
Svenska kraftnät selected the Eaton solution for a pilot that is researching the utilisation of energy storage for demand flexibility. Starting in the first quarter of 2018, Fortum will offer 0.1 MW of UPS capacity to Svenska kraftnät's frequency-controlled disturbance reserve. This reserve activates automatically and quickly if there is a drop in the electricity network's frequency.
"Svenska kraftnät has recognized the benefits of Eaton's UPS-as-a-Reserve solution in helping stabilise the power grid" said Jussi Vihersalo, business development manager, Eaton. "Sweden is at the forefront of renewable energy technologies and we're convinced that it will be a model that other countries and organisations will emulate in the coming months and beyond."
Eaton is also sponsoring the first DCD Energy Smart conference in Stockholm, on 13 March. This event will bring together the power and digital infrastructure industries. At the conference, Eaton and Fortum will present a keynote "Green Money in Grey Spaces" on how UPSs can act as virtual power plants and generate revenues for a data centre.