ZincFive's new Model 48-3-208 advanced Uninterruptible Power Supply with nickel-zinc batteries has been designed to deliver new standards in performance, safety and simplicity.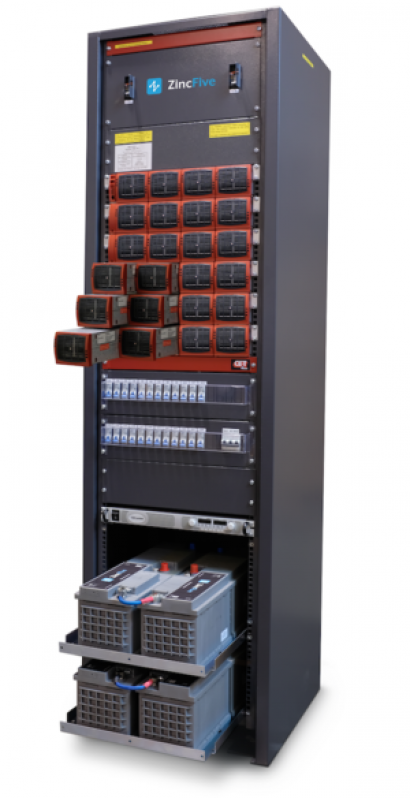 In 2016 ZincFive introduced the world's first nickel-zinc battery as a safer alternative to lead acid and lithium ion batteries. It was aimed at intelligent transportation, data centres and telecommunications where a safe battery backup system is needed in order to keep systems operational even when the mainstream utility power supply fails.
The company has now developed a new UPS system, the ZincFive UPS Model 48-3-208, which will be launched at the Data Centre World Global 2018 event in San Antonio between 12th-15th March.  It combines nickel-zinc batteries with intelligent modular inverter technology from CE+T Power. This makes it scalable, offering a 6 kW to 48 kW, 3 phase, power-dense, lightweight, small footprint building block design with capacity upgrades in 6 kW increments, enabling customers to surgically install precise levels of power protection where and when they need it.
The nickel-zinc batteries are safer than lead acid and lithium ion while also being considerably more powerful. They are also more environmentally friendly and are designed to enable the energy storage industry's only touch-safe UPS.Capacity upgrades can be achieved simply by adding new inverter modules.