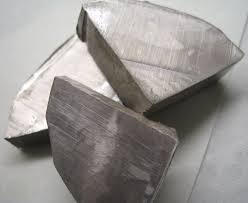 The race for lithium by major Li-ion battery makers has long started. One of the latest battery producers interested in securing the metal seems to be Korean battery maker LG Chem. This situation is depicted in the following news article:
"A South Korean-led consortium will build a lithium production line in Saemanguem industrial complex on the western coast that will start production in 2020, a provincial development authority said Thursday. A joint venture of three companies — South Korean battery maker LG Chem, local ore carrier Polaris Shipping Co. and Australian miner Pilbara Minerals Ltd. , — will foot the investment bill of 345 billion won (US$309.2 million), the Saemangeum Development and Investment Agency said after signing a memorandum of understanding.
Work on the plant for the new venture, Lithium Korea, will begin in April 2018, with a goal of producing 30,000 tons of lithium [hydroxide] annually starting in January 2020. That is enough to supply lithium for 50,000 electric vehicles, the agency said. Polaris Shipping will deliver spodumene concentrate, a key ingredient for lithium production, from Pilbara Minerals' facility to nearby Gunsan port. The production line is also close to LG Chem's factories in the area, the agency said." (The word in brackets is mine. It's based on Pilbara's press release, see source (3) in Table 1 below)
From the moment I first read the news, I was curious as to whether Pilbara Minerals would be able to supply the amount of spodumene concentrates required to produce 30,000 tons of lithium hydroxide for LG Chem on time.
This prompted me to inquire into Pilbara's production prospects to find out if all the hype about this venture was justified. I started by taking a close look at Pilbara's offtake agreements. They are described in Table 1 where we can see that the LG Chem offtake agreement would at best materialize only in Stage 2 of Pilbara's mining development and that, unlike what the news article above is saying, actual production of spodumene concentrates would begin occurring not earlier than Q1 2021.
Table 1
Pilbara: Offtake Agreements

Note.- It is assumed that approximately 7.14 and 8.00 tons of 6% Li2O spodumene concentrates are required to produce 1 ton of lithium carbonate (or lithium hydroxide monohydrate) in Stage 1 and Stage 2 of the project, respectively.
This contention is based on two assumptions. One, that the Project Delivery Schedule for Stage 2 of the project will be similar to that of Stage 1, and two, that it will take approximately two years and a half for Pilbara to start producing lithium concentrates after conclusion of the Definitive Feasibility Study (DFS) for the new expansion (of Stage 2) of the project, allowing for a possible three-month delay in elaboration of the DFS and another extra six months necessary for the ramp-up process of production. Note that the possibility of the first delay is drawn from a previous project delivery timeline, whereas the second is based on a recent estimation. So it seems unrealistic to argue that Lithium Korea will be capable of producing 30,000 tons of lithium hydroxide starting in January 2020. (See the project delivery schedule for Stage 1 of the project in Figure 1 below).
Figure 1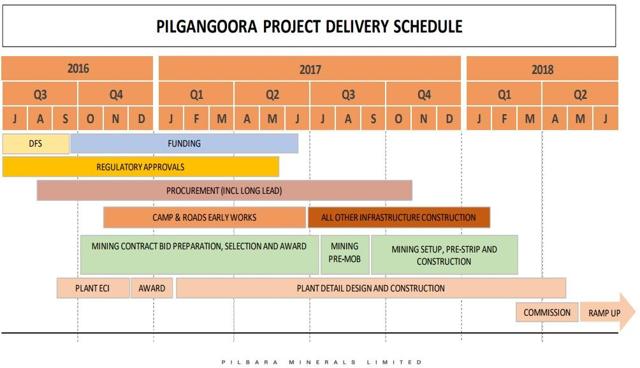 To the extent that, according to Pilbara, the DFS on the 5Mtpa expansion project is to be completed by mid-2018, this would take us to the end of 2020 so that Pilbara could start delivering some product (6% spodumene concentrate) to Jiangxi Ganfeng Lithium Co. Ltd. , Great Wall Motor Co. Ltd. and LG Chem only beginning Q1 2021. While Ganfeng and Great Wall will probably have no problem converting lithium concentrates into lithium carbonate or hydroxide (either by themselves or with the aid of a Chinese converter), it's not clear at all how LG Chem will proceed from there given its lack of familiarity with that kind of production.
In sum, all the hype about the Memorandum of Understanding signed between Pilbara Minerals Limited and Polaris Shipping to begin discussion with the latter and LG Chem doesn't seem to be justified. This is because all what was signed is an MOU and in the best possible scenario delivery of lithium concentrates by Pilbara to LG Chem would be at least four years down the road (One needs to wonder at this point where the Korean battery maker will get the additional lithium it requires from in the meantime). While this explains why the mining company doesn't mention in its website any deadline to deliver the product, news articles such as that cited above have sent a different message to investors.