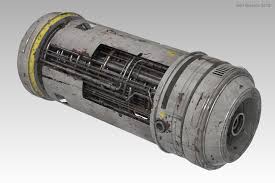 To power future devices and vehicles there are two competing research strands: looking at batteries or fuel cells. One research group has undertaking an assessment of the infrastructure costs associated with both options for vehicles.
Both technologies have advantages and disadvantages for powering vehicles. Batteries are well-established, but they have on-going issues with efficiency and they need to be connected at regular intervals to charging stations. Fuel cells are a newer technology. They too require recharging or rather 'refueling', in the form of hydrogen supply.
To assess which is the appropriate energy source going forwards, Jülich Research Centre (Jülich, Germany) researchers have assessed the finances of the infrastructure for both batteries and fuel cells. The research is based on the situation in Germany although the researchers state that their model is applicable to any developed nation.
By infrastructure, this relates to the charging network for battery-powered vehicles or the use of hydrogen filling stations. The outcome, in terms of economic efficiency, very much depends on how many vehicles need to be powered at any one point in time.
Here the Jülich Research Centre technologists found that for several million vehicles, it is more it cost-efficient to build a hydrogen infrastructure. For a lower number of vehicles, the battery option is the more effective.
These are important questions since to establish hydrogen power a large infrastructure still needs to be established. What is needed are electrolyzers to split water and storage areas for the generated hydrogen, such as underground salt caverns. In addition, a supply network would be needed to distribute the hydrogen to filling stations, such as a series of interconnected pipelines.
The reason for conducting the research, according to technologist Martin Robinius from the Jülich institute, is to address the best options for climate change in the short term. The researcher tells Smart2Zero that during the construction of a hydrogen infrastructure, battery electric cars represent the best cost-optimized path; however, however in the long-term they are not optimal. This is because, after a point, the more battery cars there are on the road the ratio in favor of batter cars reverses in favor of hydrogen powered vehicles. The cut-off point is around 20 million vehicles.