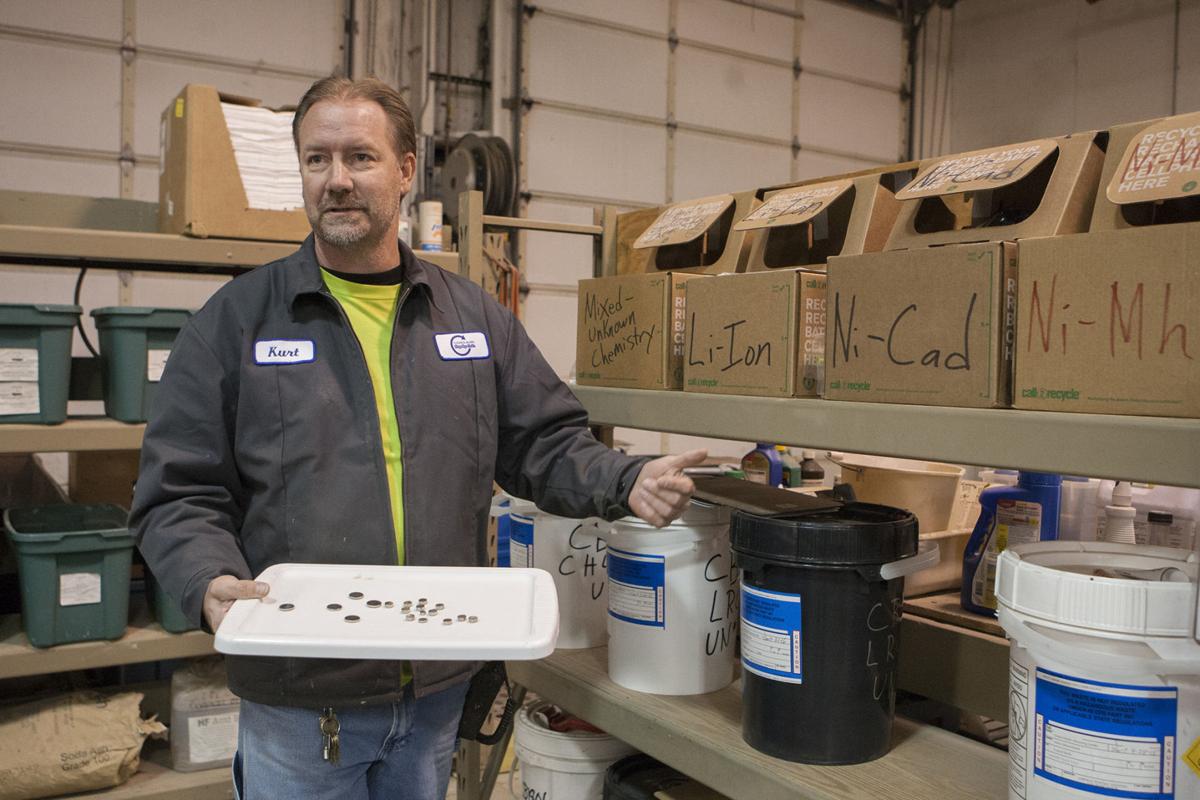 Did you know that many batteries are recyclable at the household hazardous materials facility located at the Council Bluffs Recycling Center?
National Battery Day is Sunday, so it's a great time to learn more about battery recycling. Although some single-use, non-rechargeable, household batteries (AA, AAA, 9V, etc.) can be thrown away with your regular trash, no batteries should ever be tossed in your curbside recycling bins or the outdoor recycling containers at the grocery stores.
Fire Rover, a national fire protection service, estimates there were 244 fires in U.S. recycling facilities from February to November of 2017. The frequency of these incidents is increasing, with a major problem being the increase of batteries as electronics become obsolete.
Due to the presence of corrosive chemicals, such as mercury and lead, all batteries pose hazards and risks of fire. The biggest problem, however, is with rechargeable batteries. Many rechargeable batteries are lithium-ion (also referred to as li-ion batteries or LIB). Li-ion batteries are usually found in your electronics such as cellphones, laptops, tablets, iPods and digital cameras.
"We want to see these batteries recycled, but they need to be recycled correctly," Solid Waste Management Supervisor Tony Fiala said. "Throwing them in the trash or in any recycling container has the potential to cause a fire and put our staff at risk."
It is especially dangerous when li-ion batteries are mistakenly put into a recycling bin or container. When batteries short out or are damaged, they can spark and possibly catch recyclables, such as cardboard or paper, on fire. In fact, lithium-ion batteries are one of the leading causes of recycling truck fires.
It is also important to note that lithium-ion batteries should not be disposed of in your trash either. These batteries are toxic and create numerous health and environmental hazards.
When you want to dispose of them, take them to the Council Bluffs Recycling Center's household hazardous materials facility Monday, Wednesday or Friday between 9:30 a.m. and 5:30 p.m. Any rechargeable or li-ion battery is recyclable at this facility, from a car battery to a laptop battery to a AA lithium battery. Help keep local trash and recycling staff safe and protect our environment by properly recycling your batteries.