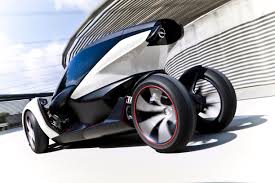 Late in 2017, China's Ministry of Industry and Information Technology (MIIT) announced its targets for green vehicle subsidy payouts for the 12th time in 2017. Electric cars equipped with batteries produced by Korean companies were omitted from the list. MIIT selected 251 models of electric vehicles and plug-in hybrids (PHEV) from 95 companies, but electric cars equipped with batteries produced by LG Chem, Samsung SDI, and other Korean companies reportedly were omitted from the list.
There is conjecture that the blackballing of Korean EV batteries is rooted in South Korea's installation of U.S. Terminal High Altitude Area Defense (THAAD) launchers following North Korea's launch of an intercontinental-range ballistic missile (ICBM) on July 28.
Whatever the reason, two victims of the blackballing regulation are Hyundai and Kia, which attempted to launch the New Uiedong Electric and the K5 PHEV, respectively, containing LG Chem batteries. However, due to the suspension of subsidy payment, the companies delayed their launches for about a year. The Korean automakers will launch the models again this year with batteries from China's CATL.
China Batteries in Non-Chinese EVs or Else No Subsidies
Subsidies for EVs are a prerequisite for success of Chinese EV manufacturers. There has been conjecture that these susbidies would be eliminated, but my sources say they will stay.
For Chinese electric car makers, subsidies make up more than half of the price of the vehicle. If companies cannot receive government aid, they cannot expect to sell them. A subsidiary (89,000 yuan) accounts for 44.7% of the price (198,800 yuan) of Hyundai's New Uiedung EV.