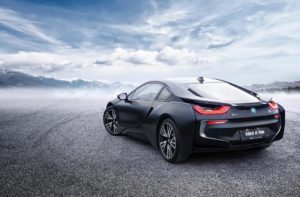 BMW is close to signing a 10-year supply contract for lithium and cobalt, the company's procurement chief told Germany's Frankfurter Allgemeine Zeitung, amid an industry-wide scramble for raw materials needed for electric car batteries.
"The aim is to secure the supply all the way down to the level of the mine, for 10 years. The contracts are ready to be signed," Markus Duesmann told the paper, according to an excerpt of an article made available to Reuters on Friday.
Demand for minerals for batteries such as cobalt, nickel, manganese, graphite and lithium is forecast to soar in the coming years as governments crack down on vehicle pollution and carmakers step up their investments in electric models.
Rival Volkswagen has said it is pushing to secure long-term supply contracts to avoid material shortages as it aims to invest 34 billion euros ($42 billion) in battery-powered cars by 2022 to challenge Tesla.
Separately, BMW said it had put a procurement partnership with Daimler on ice, given a probe into potential antitrust behaviour by German carmakers, FAZ said.
In a sign of the growing importance of high-grade Nickel for long-range batteries, German chemicals giant BASF has entered talks over a supply partnership with Russian miner Norilsk Nickel (Nornickel) to produce battery chemicals in Europe.
Belgium's Umicore, which competes with BASF and Johnson Matthey in cathode materials for automotive batteries, this week raised 892 million euros to expand that business.