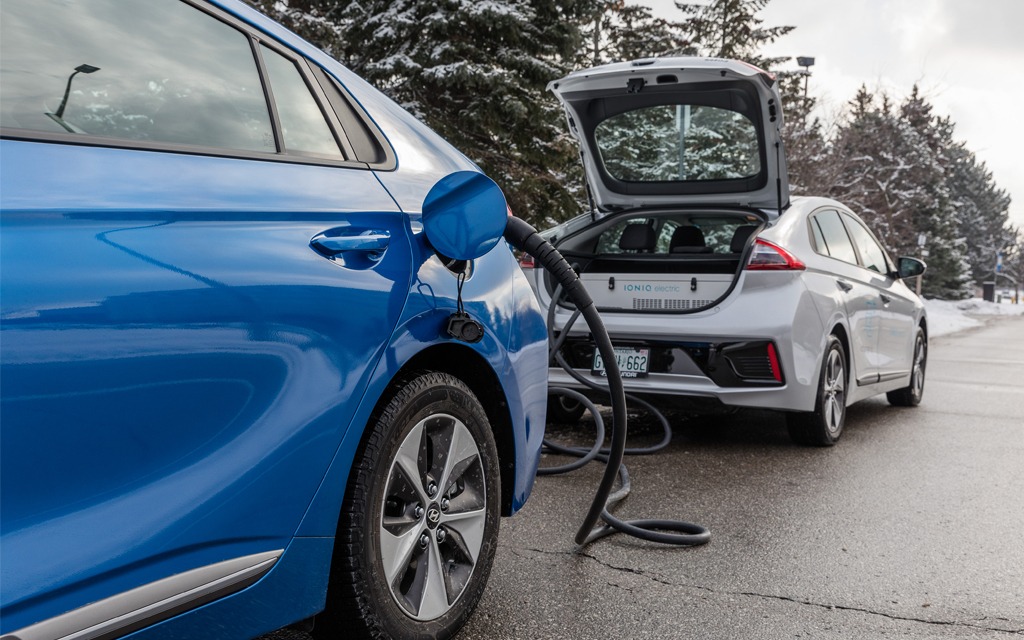 Hyundai has announced that it will launch a new mobile battery electric vehicle charging service in the Montreal area this spring, the carmaker said in a news release.
Known as "Hyundai Charge Here," the service will use three Ioniq EVs as donor cars to reach drivers and help them recharge their vehicle's battery if it runs out of power. The Ioniq is estimated to offer a maximum of 7 kW of charge (approx. 40 km of range) in as little as 20 minutes.
"It's still early days for the adoption of battery electric vehicles by customers in Canada. We often hear from customers hesitant to make the switch to an EV that they are concerned about range," said Don Romano, President and CEO of Hyundai Auto Canada. "Frankly, we can't blame them as no one wants to be stranded on the side of the road. So, with Hyundai Charge Here, we're giving EV owners peace-of-mind that Hyundai can help them get home or to a nearby charging station."
The automaker says the service will be an extension of the company's roadside assistance program.
Hyundai Charge Here will be initially launched in the greater Montreal area with plans to expand to other regions. The locations in Montreal have not yet been finalized.
"Montreal and the province of Quebec are aggressively supporting the transformation of personal transportation to zero emissions. So much so that in the car's first year on the market, more than 40 per cent of sales of our Ioniq eco vehicle nameplate — and nearly 50 per cent of Ioniq EV sales — came from Quebec," said Romano.