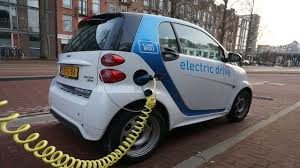 United Kingdom – The government's announcement that it is intending to ban the sale of petrol and diesel cars and vans from 2040 has prompted an increased focused on electric vehicles and this is a trend which is likely to continue throughout 2018.
However, significant improvements in electric charging infrastructure need to be made in order to support the use of electric vehicles.
Last year the government announced plans to require the UK's network of motorway services and petrol stations to install charging points. This may have prompted Shell's recently revealed plans to install charging points at a number of its UK petrol stations. However, the number of sites involved is small and the current lack of charging points is a widespread concern which is viewed by many as hindering the take-up of electric vehicles.
There are moves being made to address this concern for example, some local authorities such as Worcester County Council have made it mandatory for new homes to offer electric vehicle charging points. While a number of housing developers are looking to incorporate charging points in new developments and shopping centres, supermarkets, hotels, taxi ranks and transport hubs would seem to be ideal locations.
In addition it is worth considering that potential tax and financial incentives may encourage uptake and charging points might be installed by employers with on-site parking; allowing electric vehicles to be charged during business hours.
The growing interest in electric vehicles is without doubt positive, but the increased use of electric vehicles – all of which require charging – will inevitably lead to a significant rise in power demand.
Night-time charging, when the overall demand is much lower than during peak periods, could help to ease the problem but this is not a complete solution. Many local grids are simply not equipped to handle a significant increase in demand and additional measures such as upgrades to the grid network and additional generation capacity will also be required together with smart grids and smart charging solutions.
Of course, anti-pollution and climate change targets are the key drivers for the switch to electric vehicles and, unless the extra power demand is obtained through appropriate sources, there is a risk that it could actually result in greater greenhouse gas emissions. For this reason there is a focus on mixed-technology schemes, for example combining solar carports with electric vehicle charging points, something which is already commonplace in countries such as the Netherlands. Energy storage also has an important part to play since batteries can store energy and then make it available when needed, thus helping to balance power demand and reduce the impact on the grid of electric vehicle charging requirements.
Developments in electric vehicles and their associated infrastructure are likely to be of interest to many. Commercial and residential developers may look to combine charging points within new developments and housing associations may look to install charging points within their housing stock.
The owners of existing energy schemes might seek to incorporate electric vehicles charging points within their existing infrastructure and electric vehicle charging points might be installed in business premises, shopping centres, supermarkets, hotels and other buildings accessible to the public. These arrangements might be put in place by either the building owner itself or in partnership with a third party. Any such third party arrangement is likely to be structured by way of a lease.
The key legal issues will depend on the entities involved but sufficient capacity is essential to the ability to provide charging services and this may be affected by the relevant electrical infrastructure and existing on-site power demands. The supply licence exemption rules might also be relevant and, where the arrangement involves a lease, its terms will need careful consideration to ensure that they address all relevant requirements. None of these issues are a barrier to the development of electric vehicle charging infrastructure but they do need careful consideration and specialist legal advice is important.