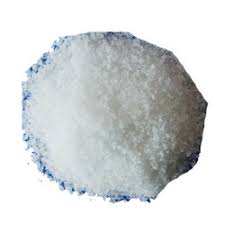 Lithium captured the consciousness of most Czechs when it exploded as an issue in last October's parliamentary elections. For the first time many became aware that the Czech Republic has the biggest lithium reserves in Europe with the price for the metal soaring as it is sought for batteries in electric cars and storage facilities for renewable energy.
ANO leader Andrej Babiš accused his Social Democrat rivals of paving the way for Czechs to be 'robbed' by the Australian-based company European Metals Limited. It was an accusation that probably struck home given the past Czech scandals surrounding the privatisation of coal mining companies.
The ANO leader was joined in the outcry by the communist party and by Freedom and Direct Democracy Party (SPD) of Tomio Okamura. A debate was convened in parliament which eventually called for the memorandum, which outlined cooperation between the company and state over extraction and processing, to be torn up.
Newly installed minister for industry and trade, Tomáš Hüner, appeared to patch things up in a personal meeting with bosses of the Australian company in Prague last week when the two sides proposed to sign an addendum to the previous memorandum. The exact format was not revealed.
Minister Hüner this week tabled his addendum for Cabinet approval but instead found a very angry prime minister Babiš standing in the way. The ANO leader made clear going into Wednesday's meeting that he believed that his minister had not followed instructions:
ʺHe had clear instructions to carry out an analysis of lithium. The memorandum is not valid and does not make sense. The minister decided to do it his way and from what has appeared in the media it has not at all come out well.ʺ
The ANO leader has repeated his demand that state mining company Diamo, previously focussed on mining uranium, should take the lead in mapping the Czech lithium reserves and possibly have a role in exploiting them.
The Cabinet eventually tasked minister Hüner with ensuring that the memorandum does not bind the state to anything and prime minister Babiš restated the resolution that it should be scrapped.
But many experts warn that EMH cannot simply be elbowed aside after winning initial mining exploration licences and having piloted the research into the reserves. They warn the Czech Republic could be opening itself up to a massive arbitration case if this occurred.
This previous announcement by the Australian mining company boss makes clear that this is a very big and strategic project:
ʺI'm Keith Coughlan the managing director of European Metals Holdings, the owner of the largest lithium project in Europe, the Cínovec project. We are listed on AIM, ASX and in Germany. Cínovec is not only the largest lithium resource in Europe and the fourth largest non-brine lithium resource in the world, it also holds one of the largest tin resources in the world.ʺ
Tens billions of crowns here are at stake.