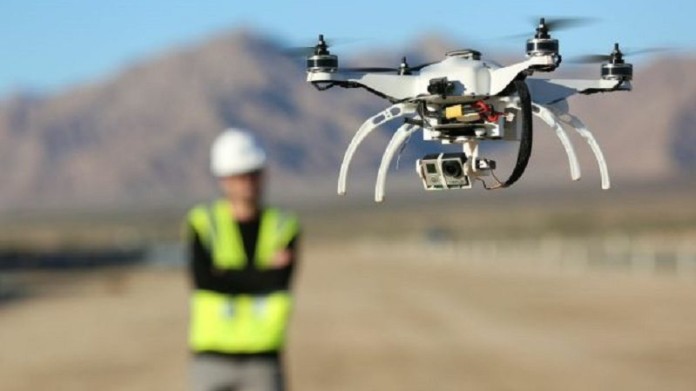 THE pace of change in the global mining and metals space has accelerated. We used to talk about trends whereas now it's about volatility. We don't have as long to think about the impact of change and evaluate our options. This may be due to the instant availability of information, but also to companies becoming more efficient. So, what changed in 2017 and what did we learn?
China continued to play a role in major commodity markets, but it wasn't the same discussion of what raw commodities markets China was moving. China now has other roles to play, including the One Belt-One Road strategy. Also, South Africa is one of China's largest trading partners in Africa and has solidified this position with significant encouragement for Chinese investment into various industries, including mining.
While the concept of "big data" has been around for a while, 2017 brought an increased focus on it and we expect continued emphasis on data collection, employee privacy, cyber security and data transfer issues in 2018.
Closing at over $1,300 an ounce, gold continued to be a source of interest to investors who weren't distracted by Bitcoin in 2017. The cheapest places to mine gold based on 2017 information were, Russia, Philippines, Indonesia, Turkey and Peru. In early 2018 it was reported that the world's 50 largest listed mining firms are worth a collective $896bn, adding $141bn in combined market capitalisation year-to-date, the bulk of those gains recorded in 2017.
Innovation was a buzzword in 2017. The innovations that grabbed attention were 3D printing, mining simulators, drones, 3D mapping and the impact of alternative energy.
Some mining companies showed their interest in providing people with a place where they want to work and feel valued. Glencore's MATES in Mining, and a global trend to correct disparities in gender diversity are examples of our industry not waiting to be told to do something.
Labour conditions and relations will continue to be a gating issue for miners. Disputes instantly get media attention and governments are under increased pressure to adopt progressive workplace policies.
World-wide, jurisdictions continue to find ways to work with indigenous communities while securing supply of valuable commodities. In South Africa, working with and empowering indigenous communities is promoted by the Mining Charter which places transformative and socio-economic contribution obligations on mining companies. The South African mining industry is hoping for clarity on the 2017 Mining Charter, which was received with controversy last year but has since been suspended pending court challenges.
Further afield, the Tokyo Electric Power Company (TEPCO) received approval to operate nuclear reactors for the first time since the Fukushima disaster in 2011. Japan's Nuclear Regulation Authority gave Tepco the go ahead to restart reactors at its Kashiwazaki-Kariwa plant following public hearings. That wasn't the only development that will likely impact the uranium markets – Kazakhstan's state-owned Kazatomprom announced in 2017 that it would reduce its output of U3O8 by 20% over the next three years.
In 2017, mining companies operating in Brazil reacted to news that the government had started the approval process for a bill that hikes royalties for iron ore and gold.
And in part to help further strengthen ties between two global mining powerhouse countries, Export Development Canada officially established a presence in Australia.
The electric vehicle industry continued to hum. It's impossible to talk about electric vehicles without considering lithium, copper and cobalt. The race to acquire the right lithium assets doesn't seem to be slowing, with China taking the lead. Countries like Chile are assessing how to gain a piece of the supply pie. China not only has a role in the supply side, but offers one of the world's largest markets for these vehicles.
Finally, as legalisation of medical and recreational marijuana rolls out around the world, it brings with it a suite of workplace issuers for mine operators. Also, drones are currently used in the mining sector for things like remote site checking, but the rules around operation haven't kept up in most jurisdictions. These issues are going to have an impact in the mining industry in 2018.