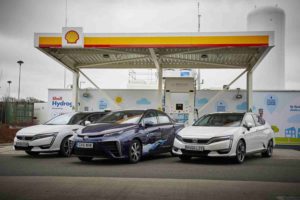 Shell has partnered with energy storage and clean fuel company ITM Power to build hydrogen electrolysis plant at its Rheinland refinery in Germany.
The hydrogen produced from the proposed plant will be used to process and upgrade products at the refinery's Wesseling site as well as explore its application in other sectors.
The new unit, named Refhyne, will have a peak capacity of ten megawatts of hydrogen.
A partner consortium comprising Shell, ITM Power, SINTEF, thinkstep and Element Energy has received €10m funding from the European 'Fuel Cell Hydrogen Joint Undertaking' for this €20m project.
Shell Rheinland Refinery general manager Thomas Zengerly stated: "We are pleased to be working collaboratively with the European Union and to assist in developing Europe's future energy system by testing this technology at the Wesseling site.
"If successful there is potential for this technology to be expanded at our refinery."
Scheduled to begin operations from 2020, the project will now enter detailed technical planning and approval process.
Shell Manufacturing executive vice-president Lori Ryerkerk said: "This new unit at Rhineland enables hydrogen to be made from electricity rather than natural gas.
"A unit of this kind brings a flexibility that can help the stability of the power grid, thereby facilitating more use of renewable electricity."
The Rhineland refinery is one of the largest refineries in Germany processing more than 15 million tonnes of crude oil annually.
It requires around 180,000t of hydrogen per year, which is produced by steam reforming from natural gas.
Refhyne will be able to produce an additional 1,300t of hydrogen per year and can be integrated into the refinery processes.