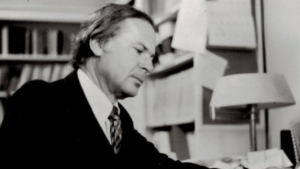 Dr. Ronald R. Fieve, a researcher and pioneer in psychopharmacology, passed away on January 2 at his home in Palm Beach, Florida, at the age of 87.
His work in treatment for mania, depression, anxiety, bipolar disorders, ADD and ADHD was groundbreaking, and Fieve was one of the first physicians to use lithium to treat his patients.
Author of several books, including "Moodswing,""Prozac" and "Bipolar Breakthrough," Fieve opened the first lithium clinic in North America in the 1960s and became chief of research in internal medicine at the psychiatric institute at the modern day Columbia University Medical Center. He also ran a private practice in New York City where he continued to research, write and treat mental illness.
He is survived by his wife of 55 years, Katia von Saxe, his daughters Vanessa Fieve and Lara Fieve-Portela, and four grandchildren.