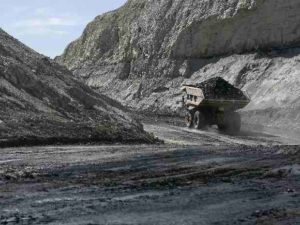 Seventy two (72) more mineral blocks are set to go under the hammer before the end of this financial year.
Twelve mineral-rich states- Andhra Pradesh, Chhattisgarh, Gujarat, Jharkhand, Karnataka, Madhya Pradesh, Maharashtra, Odisha, Rajasthan, Telangana and Tamil Nadu would put the blocks to auctions. The mineral blocks on offer are those of iron ore, bauxite, manganese, limestone, copper, graphite, dolomite, gold and emerald.
The state governments are expected to issue Notice Inviting Tenders (NITs) for the mineral blocks before the end of January. A total of 33 limestone blocks, 12 iron ore, 11 bauxite, five copper, three each of graphite and manganese, two each of gold and emerald and one each of limestone and dolomite blocks are to be auctioned during January-March period.
According to the Union mines ministry data, 88 major mineral blocks have been notified by nine states for auctions and 33 blocks have been successfully auctioned (as on January 1, 2018).
The mineral resources are valued at Rs 1.69 trillion while the revenue to state governments over the lease period stands at Rs 1.28 trillion.
Out of the projected revenue, the cumulative royalty, District Mineral Fund (DMF) and National Mineral Exploration Trust (NMET) contributions amount to Rs 296 billion, Rs 26.39 billion and Rs 5.28 billion respectively. Additional revenue to accrue to states because of auctions is pegged in excess of Rs 990 billion.
To facilitate and expedite various clearances and approvals required after the mineral block is allocated through e-auction, an inter-ministerial group, Post Auction Mining and Approvals Facilitator (PAMCAF) has been constituted comprising all stakeholders at various levels for the same. An online portal and mobile app – Transparency, Auction Monitoring & Resource Augmentation (TAMRA) has been launched to monitor the various clearances and approvals.
The central government has also amended the Mineral Auctions Rules to make the auction process less cumbersome and enable states to auction more mineral blocks swiftly.
Under the old Rules, the process of auctions was annulled if there were less than three bidders and this process was conducted for three attempts. Now, the minimum number of attempts is still there for the first attempt but states have the flexibility to allocate the mineral block in the second attempt even if there are less than three bidders.
Also, after the amended Rules, miners would be allowed to sell up to 25 per cent of their output not used for captive purposes unlike earlier when it was compulsory for miners to use 100 per cent of their production.