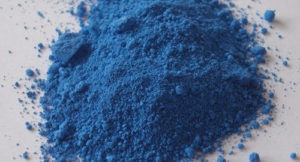 Cobalt prices rocketed by 130 per cent over the course of 2017, rising from $41,360 per tonne at the start of January 2017 to $96,000 per tonne at the beginning of 2018.
This figure also represented an increase of $63,575 from the metal's two-year low in February 2016.
The massive increase has been largely spurred by a tech metal boom attributable to demand for electric vehicle batteries, which require significant amounts of cobalt.
In just over a year the global cobalt market has doubled from $US4 billion ($5.1 billion) to $US8 billion ($10.2 billion), equalling the tin industry.
Lithium also performed well in 2017, seeing a 29 per cent boost over the year; in particular, lithium company AVZ Minerals shares increased 1433 per cent from 1.5 cents per share at the start of the year to 24 cents.
As a comparison to cobalt, base metals such as copper increased by 22 per cent, aluminium by 19 per cent and nickel by 12 per cent, according to data released by FactSet.
In 2018, cobalt prices are expected by analysts to even out somewhat, with BMO Capital Markets suggesting that prices should average out as Glencore ramps up its Katanga project.