Musk delivers on promise to South Australia to build storage solution within 100 days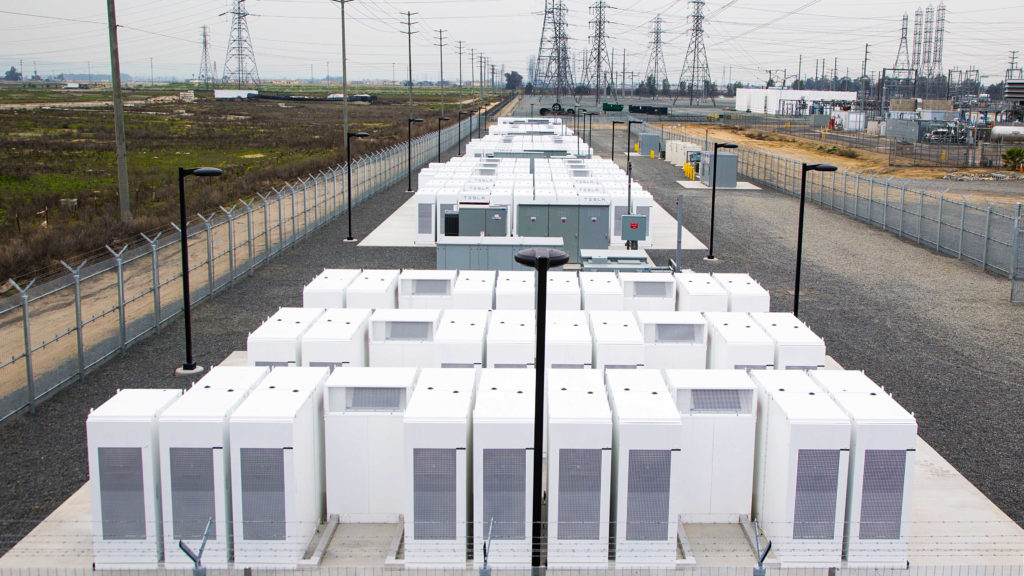 The world's biggest lithium-ion battery has begun dispatching power into Australia's energy grid, delivering on an audacious promise by Tesla's Elon Musk to build the storage solution within 100 days or provide it for free.
Tesla's Powerpack battery system is connected to a wind farm in South Australia and has the capacity to supply 30,000 homes for one hour, which is three times as powerful as any other batteries currently installed. It has been subsidised by the state government, which is building greater resilience into its power network following blackouts last year that sparked a nationwide debate about the reliability of renewable energy.
"The completion of the world's largest lithium-ion battery in record time shows that a sustainable, effective energy solution is possible," Tesla said in a statement at the battery's official launch on Friday. It marks the latest phase of a lithium-ion battery revolution, which advocates say is transforming the world's energy systems by enabling the integration of low-cost solar and wind power into national grids.
But the technology has faced criticism in Australia, where a dispute between the government and the opposition over the future of coal generation and the reliability of renewables has plunged energy policy into disarray. Tesla founder Elon Musk had promised to build the battery within 100 days or do it for free © AFP The Tesla battery, which is estimated to have cost A$50m (US$38m) to build, is at the forefront of the state government's efforts to convince voters that its push to provide half the state's electricity from renewables by 2025 has not left them vulnerable to blackouts.
South Australia met its goal this year but only after a storm in 2016 knocked out the entire state's electricity supply, prompting Australia's prime minister Malcolm Turnbull to blame the state government's renewable energy policy, which he described as "ideology and idiocy in equal measure". "If you want it to replace coal-fired power with lots of renewables, it would dawn on you, you would think, with a moment's thought, that the sun doesn't shine all the time," he said. In October, Mr Turnbull's government published a National Energy Guarantee policy, which aims to build greater resilience into the energy grid by ditching a national green energy target and providing a lifeline for coal-fired power stations.
But so far state governments have refused to sign up for the federal plan, leaving Australia without a co-ordinated energy or climate change policy.  Jay Weatherill, South Australia's premier, is leading the state's opposition to the national strategy, saying it would strangle investment in solar and wind energy and is designed to prop up polluting coal power stations. He says the 2016 blackouts in South Australia were caused by severe weather and were not a renewable energy event.
The blackouts — which cost businesses A$367m, according to business lobby groups — have spurred the Labor-led state government to allocate A$550m to a suite of energy reliability projects. These include building a gas fired power plant, additional incentives to attract more gas for use in South Australia, new government powers to direct operators to provide energy and the Tesla battery.
Tesla's battery is connected to the Hornsdale wind farm, which has 99 turbines with a generation capacity of 315MW. It can provide roughly 129MW hours of power for the national grid when shortfalls emerge at peak times during summer or during severe weather events. "The battery will bring essential grid stability by providing a fast injection of power. But it will not solve the problem of blackouts on its own," said Franck Woitiez, managing director of Neoen Australia, which owns the Hornsdale wind farm and the battery.
Although the battery needs to be used in conjunction with the other reliability solutions, Mr Woitiez rejects the federal government's insistence that coal should remain a key part of Australia's energy mix. "Coal is a thing of the past. In 2017 we are showing that the energy transition is happening. Battery costs are falling and it is now cheaper to build renewables than new coal plants."